By simply re-arranging the culture of your fridge, your body, mood and microbiome transform. Japanese-inspired design, fridge-inspired you!
About this Event
Welcome to Cecilia's home reset series. When you open your fridge, you will hear the angels singing.  Colourful fresh food will be saying 'Eat me! Eat me! Those mysterious jars that squat in the back of your fridge will be gone to a better place, and never come back.
This is a 90 minute online event with Permaculture designer Cecilia Macaulay and Yoga Therapist Katie de Araujo. You will see inspiring 'before' and 'after' pictures, and do decluttering in real-time, and experiance an awareness in your body of how a fridge feels when its going with the flow, and you are too. User-friendly 'families' of food in your fridge will tell you exactly where to put things.  New habits will feel as fun as making cubby houses when you were a kid, and soon become 'second nature'. 
Refrigerators have special powers.  They are the 'edge' zone between the outside world of shops and gardens, and the inside world that becomes your body, your family. Once you've got your renewed fridge culture set, other areas of life transform. You can shop for unpackaged food, straight into containers, if you like.   Unexpected food you grow or get gifted won't end up forgotten. Dinner menus almost suggest themselves.  Your diet becomes fresh and alive, and so does your body. Cleanup after dinner stops being scary.   Everything will be visible, most things stacked in containers, smiling back at you from their usual spot, with their 'family'. 
In this event you will:
Do a Fridge declutter and re-set, in real-time, with opportunities to ask Cecilia questions as we go
Learn design principles that are fascinating, fun and stay with you for life: Zones, Reduce useless Diversity, make families of objects, creative void, and more. Cecilia brings wisdom from Japanese culture and Permaculture ( nature-based design), right to where you can use it, daily.

 Learn how to communicate this new fridge culture to your family, and inspire them into habits that will become second-nature.

Amaze yourself with 'Before' and After pictures. Be the hero who changes culture, starting from the Fridge
"When you get a basic thing right, all these other things go right, by themselves"
Bill Mollison, Permaculture founder
What people say about Cecilia's Declutter Series:
"After Cecilia's online workshop, I just want to put things in the right place right away."
"What's special about Cecilia's way is that their is absolutely no judgement and you come to realise that their are so many people feeling overwhelmed and stopped like I was."
"Anyone can really be impacted by Cecilia's method I am sure. I can hardly believe the change in me but it's just the beginning.I now have plans to venture out onto our property and transform it into a haven of nurture and abundance."
- Anne Tindal, South Gippsland.
"Katie's yoga is creative. She takes me traveling though whole new universes in my body that I never knew existed. Every pose comes with an insight on how to live life without struggle. I love the sound of her voice, and most of all, love being in her aura"
- April, Camberwell
Photo credit: Kristen Hong, HelloNutritarian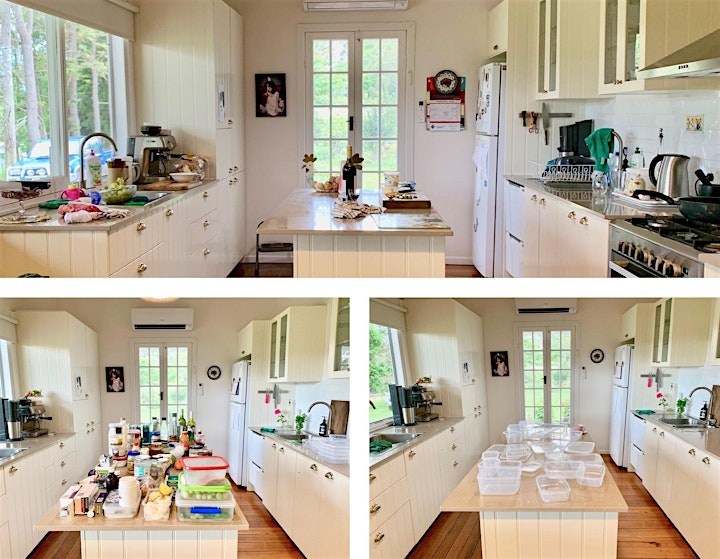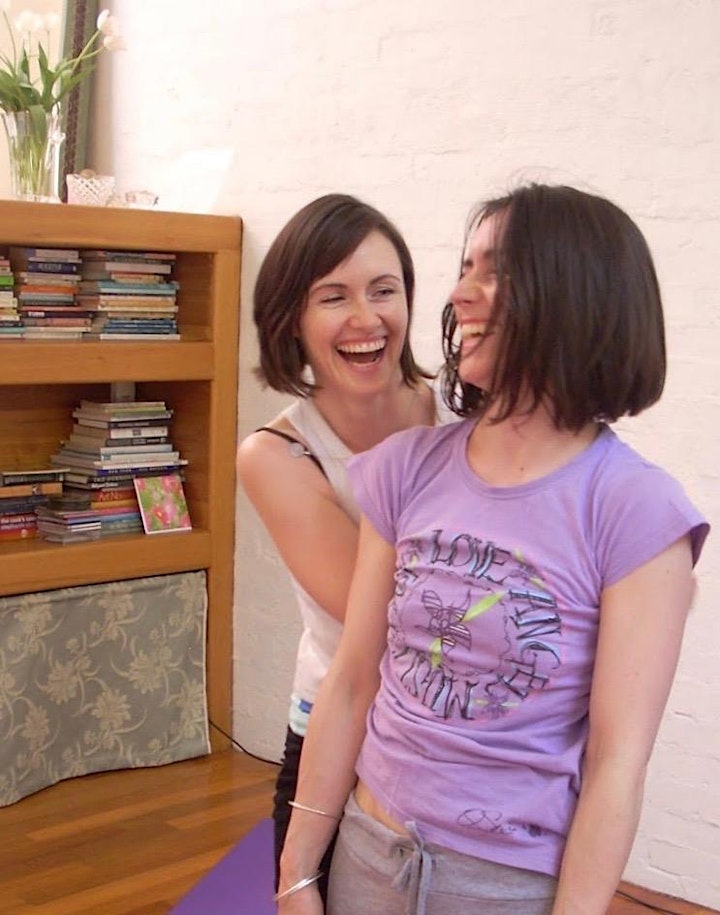 Katie de Araujo and Cecilia Macaulay have been creating cubbyhouses and fun times together for almost half a century...because they are sisters! Their life-missions increasingly overlap, as they find the deep solutions to one problem happen to be the deep solutions to all the problems. Together they bring ease and a touch of wonder to daily life.

'Before' and 'After' This kitchen naturally evolved after six weeks of Cecilia's workshops. The client Remi is a generous, resourceful Permaculture desinger in Kamakura Japan, who sees potential value in every broken, discared object, but now has the power to keep them out of her house.
Cecilia specalizes in Declutter for creative, naturally 'messy' people, who are brilliant with patterns, but terrible with rules.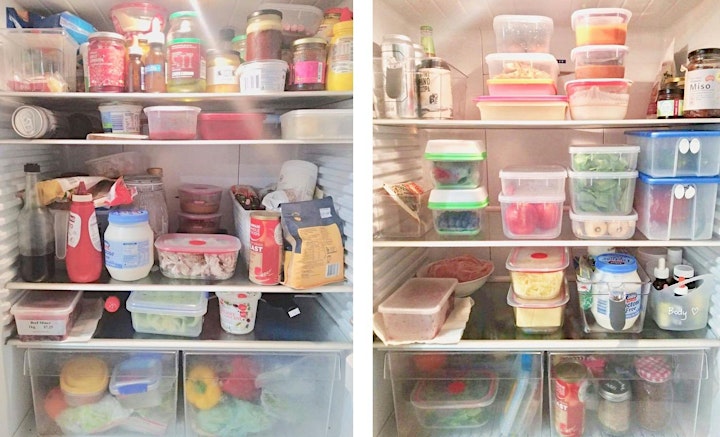 Look what Debbie send me, the very day after the last webinar. Good on you Debbie!