Description
** FANTASTIC BUSINESS BREAKFAST EVENT COMES TO FOREST LAKE **
Are you looking for a boost for yourself, your business or your organisation? Would you like to connect with other local movers and shakers? This special event is perfect for anyone who is looking to expand their business and themselves.
Come and join other business owners looking to connect and take their business to the next level of success in FY2017. Enjoy a wonderful buffet breakfast followed by two speakers who will provide you with the inspiration, education and resources to help you develop your business.
WHAT YOU WILL TAKE AWAY:
Get Inspired by a real life business success story and learn from the lessons of other peoples mistakes and victories.
Access Membership to the Local Business Club and tap into the minds, resources and a group of friendly, supportive people who want you to succeed in business.
Connect and network with local business leaders, advisors and fellow business owners who are happy to share what they have learned, so that you can do well.


GUEST SPEAKERS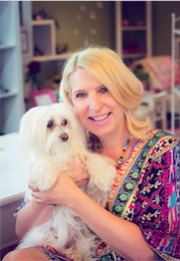 Carol Haffke - The wonderful, amazing and sometimes scary transition from employee to self-employment
Carol Haffke spent 23 years as a journalist as well as working in PR and fundraising in Australia, Namibia, Portugal and Vietnam. Nearly five years ago, she had a career meltdown and decided in just four hours to leave everything behind, sell her house and open her own longer sized, women's shoe shop. And she has never, ever, ever been happier! She is proud of her first years in business and how much she has learned ... given she knew nothing about business or about the shoe industry. She is particularly proud of being a not-just-for-profit and has just released her first book In My Shoes – What it's really like to start your own business.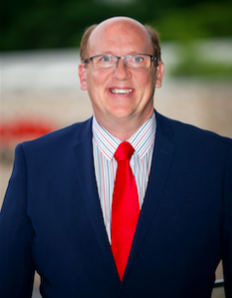 Cr Charles Strunk - How Brisbane City Council can support your business
Charles Strunk was elected on 19 March 2016 as Councillor for the new Ward of Forest Lake formally Richlands Ward.
Before becoming a Councillor, Charles worked as an Electorate Officer for Hon Henry Palaszczuk MP former State Member for Inala and current Member for Inala Premier Annastacia Palaszczuk MP.
Charles has worked extensively in the private sector for 27 years in sales and management for a number of retail chain stores in Brisbane.
He is a Community Advocate and Volunteer with many local groups including Forest Lake Lions Club, Forest Lake Community House, Inala PCYC, South West Progress Association and Forest Lake Graffiti Busters.
Charles is currently the Opposition Spokesperson on Council's Field Services Committee and a member for the Finance Services Committee.
FACILITATOR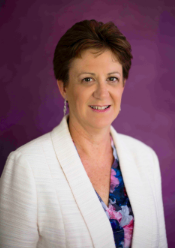 Lynne Spalding, founder of RICE Business Coaching and Financial Controlling Services, is a calm, organised presence in your office, on the phone or by email. A MYOB specialist and small business consultant, Lynne brings more than 30 years of experience in accounting to each client project.