December 2021 online GAIN forum
About this event
Join us for the December 2021 online GAIN Forum.
The forums provide an opportunity for dedicated information management professionals to network with colleagues from Australian Government agencies, to discuss contemporary information and records management challenges and priorities.
December topics:
Q&A session with the National Archives' Director-General, David Fricker, and Assistant Director-General, Data & Digital, Yaso Arumugam. We will discuss strategic information and data management direction for the Australian Government agencies and how the National Archives can support this. Please submit your questions to information.management@naa.gov.au by 29 November 2021
Building trust in the public record policy update featuring a case study presentation: Established in 2018, the NDIS Quality and Safeguards Commission works with people with disability, providers and the community to deliver nationally consistent, responsive and effective regulation for NDIS supports and services. The management of information that the Commission creates and receives is central to ensuring the effective regulation of NDIS supports and services. The Commission is developing a program that applies the NAA Building trust in the public record policy to strengthen performance in this critical domain. Jonathan Wraith, Director, Records and Information Management, will talk about implementing the policy and the challenges ahead
Updates from the National Archives and an opportunity to ask questions
This forum is open to Australian Government agencies only.
Register early for this FREE event to secure your reservation. Following reservation, you will be sent a link via email to access the online forum.
Audience:
•Chief Information Officers (eg CIO, CIGO, CDO)
•Senior managers with information and records management responsibilities
•Information and records managers
Duration: 2 hours
Contact: information.management@naa.gov.au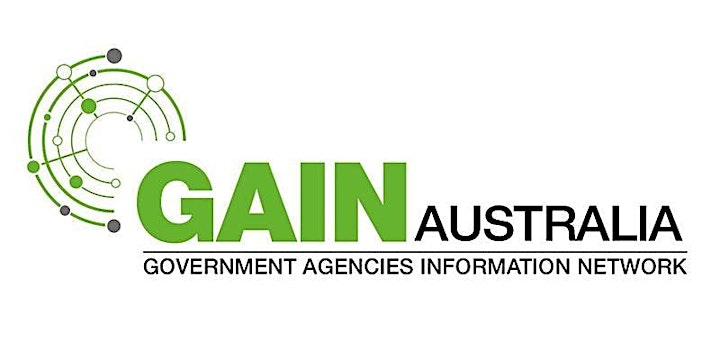 Organiser of December 2021 GAIN Forum
The National Archives of Australia is the memory of our nation – collecting and preserving Australian Government records that reflect our history and identity.
Our collection traces events and decisions that have shaped the nation and the lives of Australians. Visitors are welcome to explore our collection, online or in person, to learn more.
As well as preserving our history, the National Archives plays a key role in helping to ensure the Australian Government and its departments are effective and accountable to the people.