Dec BHA Event: 'Cybersecurity for your Business' with Sergeant Jonno Newman
Join the BHA Community and at our December breakfast, where you will have the opportunity to network !
About this event
For our December event, we have the pleasure of having Sergeant Jonno Newman as our guest speaker. He will be explaining Phishing, Spearphishing and use of Passwords. Come and discover nine free or low cost measures you can implement to strengthen your business against the effect of cybercrime!
Presentation Description
Sergeant Jonno Newman from the Cybercrime Training and Prevention Section of the SA Police department will be discussing some vital information about trending scams that are affecting SA businesses.
✅ Trending Scams
• Including scams affecting South Australian businesses.
✅ Phishing
• What is phishing, and how can you avoid being hooked?
• Spearphishing
• The spearphishing process.
• Passwords and two factor authentications
• Creating strong, unique passwords and why it is important.
✅ Preventative measures
• Business Checklist: Nine free/ low-cost actions you can take to strengthen your business against cybercrime
Presenter Bio
Sergeant Jonathon Newman is the Cybercrime Training and Prevention Section (CTPS) supervisor. CTPS is South Australia Police's (SAPOL) specialist cybercrime prevention area. The Section is responsible for increasing public awareness of cybercrimes and providing crime prevention advice to South Australian communities and businesses. CTPS is part of the Financial and Cybercrime Investigation Branch and the members work closely with investigators from within the Branch as well as other law enforcement agencies. This enables CTPS to gain insights into emerging trends, disruption opportunities and facilitates the dissemination of timely prevention advice to the community.
_____________
As a small business owner in Adelaide, you know the value of connections, referrals and relationships to build a successful business and reputation.
So come along to this month's event where you will have the opportunity to network and learn, whilst enjoying a delicious sit-down breakfast at the Alma Tavern in Norwood.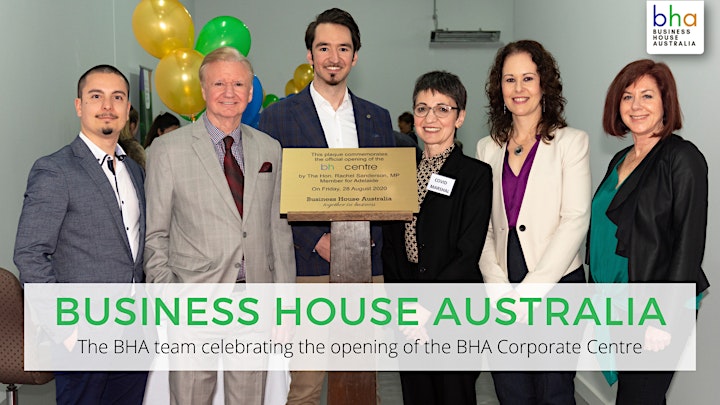 Organiser of Dec BHA Event: 'Cybersecurity for your Business' with Sergeant Jonno Newman