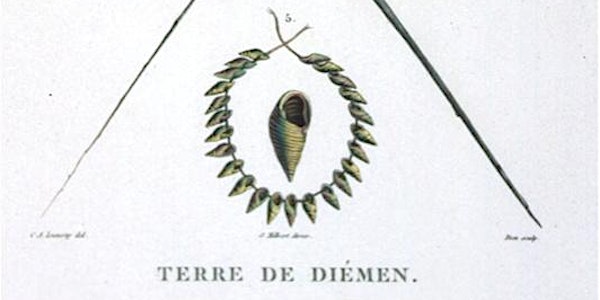 Dean Greeno: Climate Change and Traditional palawa Practices
Location
Allport Library and Museum of Fine Arts
91 Murray Street
HOBART, TAS 7000
Australia
Dean Greeno: Effects of climate change on traditional Aboriginal shell necklace making practices
About this event
Part of the Professional Historians Association (Tas.) Lecture Series
"Traditional Tasmanian Aboriginal shell necklace making practices are under a direct and measurable climate threat. This is not only an ecological and cultural disaster but one that at the very least effects aboriginal people in mental health, economic terms and at its worst, in some cases, destroys their ability to connect to Sea/Marine country to carry out these traditional practices. I believe there is an immediate requirement to research thoroughly all elements of this issue in the indigenous/first nations voice using the available science methodologies both natural and social. "
BOOKINGS ESSENTIAL as numbers are limited.
COVID-19:
Follow physical distancing requirements.
Complete contact tracing information via the Check in Tas App or by filling in the sign in sheet at the Allport desk.
Practice good hygiene. We will provide sanitiser for you.
Do not visit the library if you're unwell
Thanks for your help. We look forward to seeing you.
#librariesTasmania
Image: Cropped image of a shell necklace from: Terre de Diemen, armes et ornemens C.A Lesueur del: Dien Sculp.; J. MIlbert direx, Claude-Marie-Francois Dien (1787-1865) Digitised from: The Tasmaniana Library, Tasmanian Archive and Heritage Office, Libraries Tasmania.