Description
Public debate about the datafication of everyday life is acute when it comes to young people. While we are all concerned about the ways our actions online or via the Internet of things can be collected, stored, commodified and monetised, when it comes to young people and data additional questions are raised. First, is whether school systems should provide knowledge about the ways that data works in society to help young people grow into active and agentic digital citizens. Second, the institutions of schooling itself ask many questions about the ways that young people are surveilled, communicated and interacted with at home, in their families, with friends and at school. This places schools at the forefront in any struggle over data rights and responsibilities. Third, children raise additional questions about privacy because they possess limited rights as compared to adults. And finally, they often are the objects of risks posed by online behaviours.
This one-day event will bring together leading scholars of data, childhood youth and privacy. Internationally renowned keynote speakers will contribute to a programme investigating these questions alongside specially invited panels comprising experts from the fields of education and health, as well as practitioners working with children and young people.
Speakers
Sonia Livingstone (Department of Media and Communication, London School of Economics, UK)

Julian Sefton-Green (Research for Educational Impact, Deakin University)

Mark Andrejevic (

School of Media, Film and Journalism,

Monash University)

Kath Albury, (Department of Media and Communication, Swinburne University of Technology)

Sven Bluemmel (Victorian Information Commissioner, Office of the Victorian Information Commission)


Moira Paterson (Faculty of Law, Monash University)

Luci Pangrazio (Re

search for Educational Impact, Deakin University)

Melissa Kang (Department of General Practice, University of Technology Sydney)

Neil Selwyn (Faculty of Education, Monash University)


Program
9.30 am Registration and coffee

9.45 am Acknowledgement of Country, Introduction to the Day
Luci Pangrazio (Deakin University)

10.00 am Children's personal data and privacy online: it's neither personal nor private
Sonia Livingstone (London School of Economics)
The transformation of ever more human activities into data means that managing one's privacy is becoming highly complex, co-opted by practices of state regulation and emerging business models. Our project, "Children's data and privacy online: growing up in a digital age," funded by the UK's data protection authority, prioritises children's voices, experiences and rights within a wider framework of evolving policy-making. In this talk, I draw on a recent systematic evidence mapping and a series of workshops with children around the UK to distinguish interpersonal, institutional and commercial and contexts within which children of different ages make decisions about data and privacy online. While the regulatory focus post-GDPR is increasingly on commercial and institutional uses of children's data, families conceptualise privacy in interpersonal (often, e-safety) terms, resulting in a clash of values and misunderstandings which demand urgent resolution.
11.00 am Morning tea

11.15 am Regulating data
Moira Paterson in conversation with Sven Bluemmel (Office of the Victorian Information Commissioner), chaired by Luci Pangrazio (Deakin University)

With concerns for privacy and profiling of citizens increasing there is an urgent need for tighter regulation of how technology companies and institutions use data. In particular, young people present a special case for privacy as their rights and actions are mediated by the adults, carers and institutions in their lives. This panel will consider how data can be regulated to protect young people's privacy and freedom.
12.00 pm Learning with data
Neil Selwyn in conversation with Julian Sefton-Green (Deakin University)

Data has become essential to measuring learning and automating school operations. However, once scaled, data-driven systems inevitably narrow definitions of learning and assessment and make it increasingly difficult for students and families to 'opt out'. This conversation will cover questions related to data in schools and the impact this has on young people's opportunities and life chances.
12.45 pm Lunch

1.45 pm Living with data
Kath Albury in conversation with Melissa Kang (University of Technology Sydney), chaired by Luci Pangrazio (Deakin University)
As young people's everyday lives become datafied a host of complex issues emerge. While data streamline information processing and add new forms of value to social interactions, it simultaneously restricts young people's privacy and freedom. This conversation will consider the implications of datafication on children and young people's everyday life, with a particular focus on their health and wellbeing.
2.30 pm Afternoon tea

2.45 pm The datafication of the classroom
Mark Andrejevic (Monash University)
The classroom has long been an enclosure that has served as the proving grounds for monitoring strategies and technologies, so it is not surprising that the tech sector sees it as a frontier for implementing new forms of tracking and datafication. This presentation takes a look at the technological imaginary at play in the educational field and develops some conceptual tools for addressing the issues raised by the use of digital technology in the schools for instruction, security, and social sorting.
3.45 pm Closing Remarks/ Discussion
Julian Sefton-Green (Deakin University)

4.15 pm—5.00 pm Refreshments


Biographies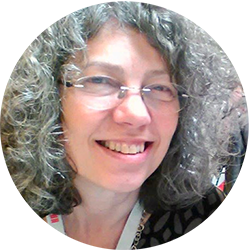 Sonia Livingstone DPhil (Oxon), FBA, FBPS, FAcSS, FRSA, OBE is a professor in the Department of Media and Communications at the London School of Economics and Political Science. She researches media audiences, especially children's and young people's risks and opportunities, media literacy, and rights in the digital environment, and has published 20 books including "The Class: Living and Learning in the Digital Age." She currently directs the projects "Children's Data and Privacy Online," "Global Kids Online" (with UNICEF) and "Parenting for a Digital Future", and she is Deputy Director of the UKRI-funded "Nurture Network." See www.sonialivingstone.net and @Livingstone_S.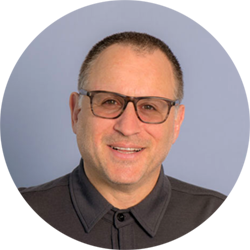 Julian Sefton-Green is Professor of New Media Education at Deakin University, Melbourne, Australia. He has worked as an independent scholar and has held positions at the, London School of Economics & Political Science and at the University of Oslo. He has researched and written widely on many aspects of media education, new technologies, creativity, digital cultures and informal learning and has authored, co-authored or edited 15 books and has spoken at over 40 conferences in 20 countries.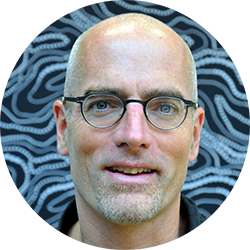 Mark Andrejevic is Professor in the School of Media, Film and Journalism at Monash University and Director of the Culture, Media, and Economy program in the school. He writes about surveillance, digital media, and popular culture and is the author of: Reality TV: The Work of Being Watched; iSpy: Surveillance and Power in the Digital Era; and Infoglut: How Too Much Information is Changing the Way we Think and Know; as well as more than 70 academic articles and book chapters. His recent work focuses on surveillance and automation and he is writing a book on automated media.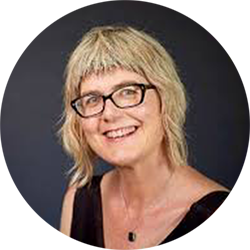 Kath Albury is a Professor of Media and Communication at Swinburne University of Technology. Her research focuses on young people's practices of digital self-representation, and the role of user-generated media (including social networking platforms) in young people's formal and informal sexual learning. She leads the Australian Research Council Linkage project 'Safety, Risk and Wellbeing on Dating Apps', a partnership with ACON Health (formerly the AIDS Council of NSW), and Family Planning NSW. Her latest book, 'Digital Sexual Citizenship', will be published by Routledge in late 2019.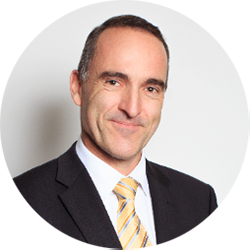 Sven Bluemmel was appointed as the inaugural Victorian Information Commissioner in September 2017. Prior to his current role, Mr Bluemmel served as Western Australian Information Commissioner for eight years. During that time, he was also a member of the State Records Commission alongside the Auditor General, the Ombudsman and a records management expert appointed by the Governor. Mr Bluemmel holds a Bachelor of Laws with Honours and a Bachelor of Science, both from the Australian National University.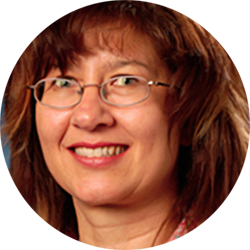 Moira Paterson is a Professor of Law at Monash University. She teaches and researches in information law, including issues relating to the regulation of privacy and data ethics. She was a member of the former Privacy Advisory Committee to the Australian Information Commissioner and has been a member of advisory committees in relation to several Australian law reform commission inquiries. Her current research projects include a study of how law and regulation in Australia and Israel should respond to the challenges to young peoples' privacy brought about by new technologies, having regard to international emerging approaches and best practices in the family and the school settings.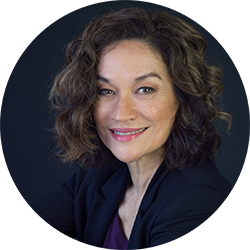 Melissa Kang (MBBS MCH PhD) is a GP and academic. She works part time as a medical officer in western Sydney with homeless and marginalised young people. She is an associate professor at the University of Technology Sydney in the Discipline of Public Health. Melissa's research has focused on young people's sexuality and sexual health, and on access to health care for young people. She is currently the president of the Australian Association for Adolescent Health and also wrote for the Dolly Doctor column for 23 years before it closed in December 2016.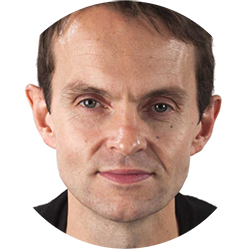 Neil Selwyn (@neil_selwyn) is a Professor at the Faculty of Education, Monash University. He is currently researching the datafication of secondary schools and the changing nature of teachers' work in the digital age. Recent books include 'Should Robots Replace Teachers?' (2019, Polity) and 'Everyday Schooling in the Digital Age' (2018, Routledge).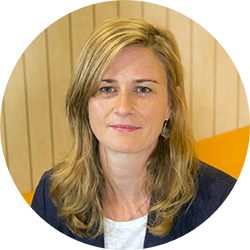 Luci Pangrazio is a Research Fellow at the Centre for Research for Educational Impact (REDI) at Deakin University. Her research focuses on young people's digital practices and the changing nature of digital texts. She is currently studying datafication, the politics of platforms and the changing nature of 'work'. Her book Young People's Literacies in the Digital Age: Continuities, Conflicts and Contradictions was published in 2019 by Routledge.