Description
Data Vault & Operational Resilience
When Murphy strikes … What do you do?
Our world is governed by laws. Natural laws – what goes up must come down. Laws of thermo-dynamics. Laws of unintended consequences. Murphy's law - If things could go wrong, they will go wrong at some point (Usually when you can least afford it to go wrong). These laws will play out in your organisation and in your Data Vault.
Ever had the wrong file/data arrive, invariably only discovered some time later? Data arrive out of sequence, invariably only discovered some time later? Require to load history pre-dating the current already time variant data in your DV satellite? In other words, do you operate in the real world?
We know and understand that the Data Vault standard processes are quite forgiving in nature. For example – late arriving keys, broken referential integrity and the like are ingested with no ill effect to the Data Vault. However the above scenarios traditionally could perhaps force you to roll back to a certain point (if you can) and replay the files or data streams in the correct order (if possible). If neither of these options are available - a hand crafted custom jobs would be required to go and "fix" the issues. This means that you will require special permission and sign-off to correct any incident (Murphy's law) , compromise the audit trial of the data within your DV and delay the availability of the data while you fix and rigorously test the fix to ensure nothing else is compromised (Law of unintended consequences)!
This paper will explore an extended use of the Record Tracking satellite construct to allow the above scenarios to be remedied without the need to replay data into the DV. In doing so the audit trial of information will remain in-tact and provide little to no delay to information delivery to the business.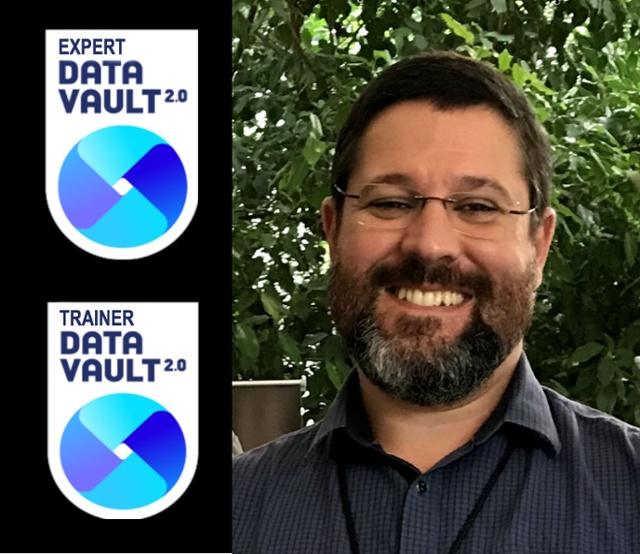 About Nols Ebersohn | Principal Architect
Nols has thorough experience and skill across broad range of disciplines that is encompassed by Information Management and the supporting information architectures. These skills have been honed across the financial and accommodation industries over the last 20+ years.
A keen focus on Information Management problem areas over the years driven from the need to be able to analyse and leverage information in high value analytical outcomes, have led to an in-depth understanding of the issues, their place within the overall Enterprise Architecture and the necessary solutions to overcome the traditional issues faced by all organisations. This is in recognition that analytics must be incorporated in the overall application and integration fabric of organisations to ensure maximum value is delivered by these platforms.
Establishing capabilities and guiding these capabilities from infancy to maturity in governance and operation being a key accomplishment with analytical outcomes as a key deliverable.
He is an expert Data Warehouse, Business Intelligence and Analytics practitioner having implemented these across many tool sets including IBM Infosphere, SAS, Microsoft Platforms and Pentaho serving a wide community of users that included actuarial, marketing, analytical and financial fraud and performance groups.
He has functioned as Manager, team lead, technical lead, advisor, architect and platform owner across the roles and organisations he served.

What to read more and get up-to-speed for the meetup, then download the Aptus Health case study by clicking on the image below.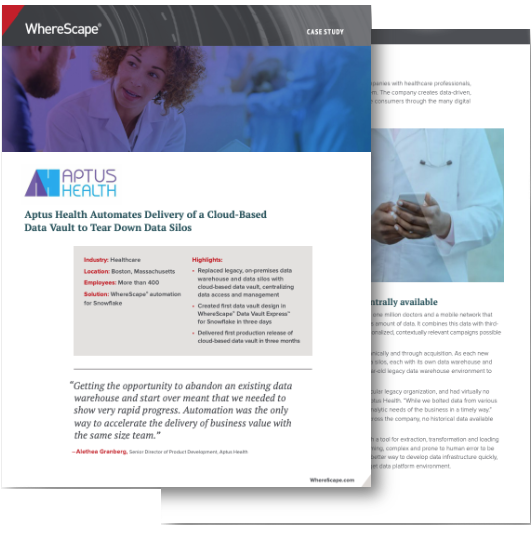 We hope to see you there.