Data Steward Network Best Practice & Data Management Tools
About this event
All newly created Chief Data Officer functions have the challenge of building an effective business data stewards' network within their organisations. Potential stewards can range from having minimal data management experience to being very experienced but only for their business function. What a CDO must do is to get all Business Data Stewards onto the same page and focused on enterprise data processes. This half-day workshop sets out a practical, train-the-trainer approach for an eight-week program of training for business data stewards. At the end of the course, participants will be able to run a program of training within their organisation, building on training materials provided. The topics covered by the workshop are:
Introduction to data stewardship: why are they needed? What do they do?
Understanding the existing data landscape
Introduction to data governance, data quality, metadata and data modelling
Building requirements for data
The core data management competencies and training needs.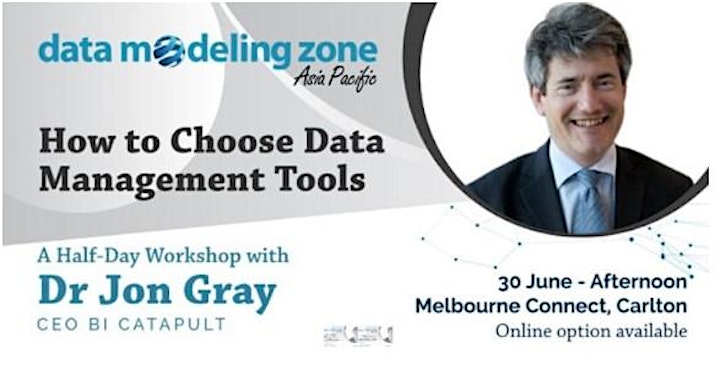 Understand the importance of leverage, and how to select tools to best position your data to achieve the most leverage for your orgnisation.For small to medium-sized organisations, the selection of data management tools and repositories can appear to be a daunting and expensive task. Making choices can be challenging, especially when you feel a lot hangs in the balance.What tools are required? Why do you need them? Who is going to use them? What is their value?
This workshop aims to demystify the decision making required around the selection of:Data Management Tools that support data management functions including data governance, data quality, data modelling, master data management, reference data, database development and data operations.
Data Management Repositories used to store and disseminate the metadata generated by or managed by data management functions.
Included is the workshop there will be a demonstration of the Erwin toolset. At the end of this half-day workshop participants will understand:
The different types of tools and the data management functions they support
The value of each type of tool and how they work together
The relative benefits and disadvantages of selecting tools via tactical or enterprise