Description
Data Showdown 2018
8 Finalists have been selected to showcase their Data Solution, we will be determining who the best Data Team in Australia is! Come and watch!


Judges:
Laurent Desegur - General Manager, Tech Digital and Assisted Channels, NAB


Finalists:
1) "Better Forecasting of Loan and Credit Risk"
Domain: FSI
Business Challenge: How can a financial institution better predict the likelihood of a home loan/credit card/car loan default as the region's economy changes over time?
Soultion: Data analytics (Python) to categorise data into clusters of information (mySQL and AWS serverless computing), corelate with global and regional economic forecast data, then using mathematical regression modelling (R and MapLab) and machine learning (neutral networks) accurately forecast loan defaults.
Team: Edward Gao, Brian McKrill, David Lynch, David Brice, Theo Adis
2) Customer Digital Companion at every stage in life
Domain: FSI
Business Challenge: Banking and Financial institutions are increasingly focused towards enhancing customer experience. This requires personalized, contextual, timely and seamless engagement through the lifecycle 'moments of truth' of a customer to discover leading patterns in every touchpoint with the customer. The objective is to achieve a symbiotic relationship resulting in increased stickiness, increased spend and a satisfied customer.
Solution: This will be achieved through Wipro's Data Discovery Platform, which is a combination of AWS's data processing & storage capabilities, advanced ML/AI tools, Snowflake to store & compute the analytical results; and a combination of Tableau and APIs to drive insights consumption.
Team: "DDP_Trailbalzers": Jayesh Agarwal, Sridhar Kannam, Saby
3) "Houston, we have a Problem"
Domain: Space
Business Challenge: Providing Realtime Analytics, for launch success "Go or no Go"
Solution: Preparations for rocket launches require a tremendous number of computational workloads, and this space company's legacy platforms were becoming a bottleneck. The FlashBlade data platform is helping the high-performance computing team to run more Monte Carlo simulations, get better insights and increase their success rates in pursuit of their long-term goal of multiple launches a week. They run the navigation control simulations twice as fast as before, and achieve 3x computational speeds. This space company is experimenting with GPU-Deep Learning and Artificial Intelligence and is leveraging FlashBlade for these projects.
Team: Dirk De Vos, Senior Solution Architect, Pure Storage
4) Customer Profiling
Domain: FSI
Business Challenge: How to improve customer experience and associated NPS by revealing insight from siloed data sources.
Solution: Build a scalable and flexible data platform to store and analyze customer demographic, credit risk and marketing data with MongoDB Atlas, MongoDB Stitch, MongoDB Charts, Node.js, AWS
Team: Vigyan Jain, Tom Hollander, Joanna Cheng, Sam Harley and Ivan Grigolon.
5) Financial Stock Price Forecasting using Serverless Dynamic Deep Learning
Domain: FSI
Business Challenge: Team Quantino believe in a world where everyday users have the power to forecast financial markets at the tip of their fingers, by democratising the data and forecasting techniques previously available only to experts.
Solution: Augment traditional forecasting techniques with RNN (Recurrent Neural Networking) deep learning algorithms and infinitely scalable serverless compute. AWS Lambda, AWS S3, Anodot on AWS, React Native/Android application.
Team: "Team Quantino" - Yun Zhi Lin, Head of Engineering (Contino), Lucas Rafagnin, Cloud Lead (Contino), Ira Cohen, Chief Data Scientist (Anodot), Sami "The Machine" Raines, Data Engineer (Contino), Raymond Au, Data Engineer (Contino)
6) Analysing Domain Real Estate
Domain: Online Real Estate Broker
Business Challenge: Domain generates massive amounts of real estate data which multiple teams and business users need to access in real time at any time of the day. Domain's challenge was providing the data where it was needed in a consistent fast manner without spending millions on over engineering their environment or having users wait in line to get the data they require.
Solution: The presentation explains how Snowflake allows Domain to have an elastic yet scalable data warehouse which thought its cloud native design can elastically increase in size on the fly to allow for greater workloads or concurrent users then shrink back down when not in use reducing cost for off peak times like Christmas.
Team: Liam McNally and Alan Eldridge
7) Home loan assessment
Domain: FSI
Business challenge: Maximizing profits for home loan lenders by credit assessment optimization using machine learning
Solution: Home loan assessment traditionally has been binary: to lend or not to lend. Our solution attempts to enhance this process by selecting the best machine learning model for home loan in term of lenders' profit. The selected model will then be used to deduce the maximum loan amount that can be granted to a future borrower while (almost) guaranteeing return. We use R Studio for Dev and Google Cloud Platform for Ops.
Team: Tony Trinh, Jenny Nguyen
Rules for finalists:
Turn your solution into a 6 min presentation, which clearly shows:
Explanation of the Business Challenge

Solution, including technical designs/diagrams. (Releasing code is optional)

Application of solution on a selected data set (Pre-recorded Demo Encouraged, to ensure speed due to time limitations)

Presenting other use cases of the solution including other business problems it solves.
(with Q&A at the end)
Judging Criteria:
Our panel of Judges will score each presentation, based on the following 4 categories:
1) Business: The importance of the business problem solved or its usefulness or the pereceived value of the solution;
2) Ingenuity: How original the solution is, focus around problems not yet tackled;
3) Re-usability: How easy it is to teach to others and to re-implement for different use cases. This could be either across a business or industry;
4) Presentation: Quality of the Presentation, how well the team presents to the audience, including entertainment value.
At the end of the evening Australia's Best Data Team Announced! The Winning Team will receive a Star Wars AR Head Set
Organizers/Sponsors: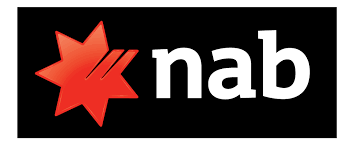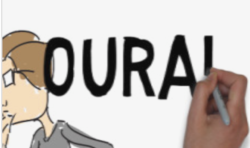 This is a sponsor funded event, your details will be shared with Sponsors and may be used for marketing purposes.