Description
Everything you need to know
This class takes place every Tuesday and Thursday night for 4 weeks from the 1st of Nov.

6pm-8:30pm each night (5 hrs a week).

Only $50 deposit to secure your place. Weekly Payment Plans are available - Email info@collectivecamp.us for more details.

Please also send team enquiries to info@collectivecamp.us for group rates.
In this short course, running 2 nights a week for 4 weeks at Collective Campus, you will build upon your foundational skills in Data Science with advanced functions and work through an industrial approach that you can use for your own portfolio to demonstrate your expertise to employers. The course will give you a deep understanding of the fundamental issues in data science and focus on refining your current skills. This will make learning new techniques on your own time much easier, long after you have finished the course.
The course is highly practical. You will work through real live examples using a variety of fun data sources, including nearly 100 million domestic flights, a quarter of a million tax returns, and raw images. If you have access to a dataset that you would like to use for your homework, bring it along!
A big part of learning data science is getting plugged into the community. To this end, you'll get continual feedback on your work from your course instructor, connect and discuss your work with other students and build a network you can rely on even after you've finished the course.
WHO SHOULD TAKE THIS WORKSHOP?
The course is suitable for those who are an analyst, banker or consultants who perform quantitative analysis at work, but mainly do so using Excel. This is also applicable to those who want to broaden their skillset such as software developers who are not afraid to code, but won't have a strong quantitive background either. Those who have recently finished the Data Science Fundamentals course can continue their Data Science journey by taking this short course. The 4-week course will contain syllabus suitable for students who have had some experience with R. If you aren't sure whether you'll be eligible to the course, we strongly recommend you to enroll to Data Science Fundamentals: Intro to R.
WHAT TO BRING
Mac or PC laptop (pre-loaded with RSTUDIO)
EVENT SCHEDULE
Week One: Data Munging
More advanced use of

dplyr

, data.table, and data reshaping

‍More advanced use of ggplot2
Week Two: Prediction
Introduction to predictive modelling

Structural modelling vs machine learning

Predicting different data types

Building a predictive model using linear regression

A brief introduction to Bayesian modelling

Classification and regression trees
Week Three: Evaluation
Overfitting

Training vs test error

Cross-validation
Week Four: More Advanced Predictions
‍Shrinkage methods, ridge regression, the lasso

Smoothing splines

‍Random forests and boosting

‍Variable importance
Your Instructor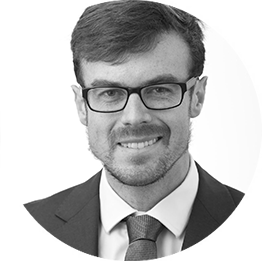 Hugh Parsonage studied mathematics and actuarial studies at the Australian National University. He has had roles in data science and data mining in both private consultancy and government, most recently with the Australian Taxation Office's Corporate Analytics branch. An avid user of R, Hugh is currently researching tax and consumption data to answer questions of government budget policy. He is also interested in betting markets, particularly their application to politics and psephology.