Description

Class Schedule
This class takes place every Tuesday and Thursday night for 4 weeks from the 14th of June.

6pm-8:30pm each night (5 hrs a week).

Only $50 deposit to secure your place. Weekly Payment Plans are available - Email info@collectivecamp.us for more details.

Please also send team enquiries to info@collectivecamp.us for group rates.
What You Will Learn
A solid foundation of skills from across the data science spectrum: extracting and tidying data, building predictive and inferential models, and visualising your analysis;

Recognising and avoiding pitfalls. How to think deeply about biases in data and analytical techniques. How to go about fixing these biases;

How to perform swift, replicable analysis using the freely-available R statistical computing language.
What You Get
Comfort in extracting large amounts of data from databases and spread-sheets

Understanding of the principles of tidy data, and understanding of how tidy data makes analysis easy and fun

Ability to use the split-apply-combine philosophy to produce high quality output quickly

Ability to build a simple predictive model using regression and machine-learning techniques

Intuition of how to build inferential models to answer "what-if" questions

Ability to plot data using the powerful ggplot2 package

Top ten tricks to generate amazing analysis in a heartbeat

A collection of 1-page vignettes on the main issues and code examples discussed in the course

A roadmap of the easiest ways to learn the skills not covered in the course
Description
In this short course, running 2 nights a week for 4 weeks at Collective Campus, you will build solid foundational skills from across the data science skill spectrum. The intention of the course is to make you comfortable using several widely used, cutting-edge techniques, but also give you a deep understanding of the fundamental issues in data science. This will make learning new techniques on your own time much easier, long after you have finished the course.
The course is highly practical. You will work through real live examples using a variety of fun data sources, including transaction-level data from a café, a quarter of a million tax returns, and a survey of cheating spouses. If you have access to a dataset that you would like to use for your homework, bring it along!
A big part of learning data science is getting plugged into the community. To this end, you will be trying to solve difficult problems with other interesting people in the class. You will make friends.
Who Should Take This Workshop?
The course would suit two broad groups of people. First, analysts, bankers or consultants who perform quantitative analysis at work, but who mainly do so using Excel. This group will learn to do their old job in a fraction of the time. The second group includes software developers who are looking to broaden their skillset. This group won't be too afraid of code, but may not have a very strong quantitative background.
"As a non-statistical person, the course was a great way to immerse me in data exploration, understand new methods and build my knowledge to deal better with technical resources & data analysts" - Craig (August Class, 2015).
The workshops my team took at Collective Campus were highly relevant, pitched at the right level and delivered to perfection. CC provides a productive environment for high-quality, tailored training from a comprehensive list of contributors.
Doryan Gowty, Portfolio Manager @ NAB
At a Glance
The most broadly accepted definition of data science comes from computational political scientist Drew Conway, made famous by his Venn diagram.
That is, data science is what we call the application of rigorous statistical routines andcomputation to help us solve problems in our own domains of expertise. Becoming a data scientist requires building competency in these three fields simultaneously. This is hard work, but it makes good data scientists indispensible members—and leaders—of modern organisations.
Because Data Scientists can potentially add a huge amount of value for their employers, they are in hot demand. According to Glassdoor, median data science salaries in the US are a shade over $120K. In Australia, IAPA's survey respondents said that they earn $125K on average. It's not bad work if you can get it!
But learning data science is not easy. This is because learning to do good data scienceis not just learning a piece of software (though software is useful), or learning a set of algorithms (which are useful too). Good data science is the application of difficult-to-learn skills to difficult tasks. It is human centric—far closer to management than to IT. It is creative, and it is practical.
Good data science is also scientific; it rests on a desire to discover truth from an overwhelming amount of data. As economist John Hicks put it "in the clouds of absorbing detail, we want to discover the shapes that do repeat among the many that do not". Good data science looks past simple correlations, which are often highly compelling and, as often, highly misleading, to learn underlying structure. It explores biases in our data and methods that can steer us away from the truth. It is difficult, and it is fun.
Course Curriculum
Week One: Data Munging
Introduction to R

Reading in data from csv files

Introduction to databases

Extracting data from databases

Merging data tables

Tidy data

Writing functions

The split-apply-combine strategy using dplyr

Generating summary statistics for arbitrary sub-groups

Writing data to files & databases
Week Two: Prediction
Introduction to predictive modelling

Structural modelling vs machine learning

Predicting different data types

Building a predictive model using linear regression

Under the hood: maximum likelihood

Feature selection & prediction using regularised GLMs

A brief introduction to Bayesian modelling

Classification and regression trees

Boosted trees and Random Forests
Week Three: Causality
What is causality, and why won't predictive models help me?

Data generating processes and observational equivalence

Unobserved data and simultaneity

The experimental ideal

Natural experiments as a way of thinking about the world

Instrumental variables

Other techniques (Difference-in-differences, regression discontinuity)

Matching routines
Week Four: Visualisation
Introduction to ggplot2

Aesthetics – x, y, size, weight, group, colour, fill, etc.

Chart types

Data exploration using faceting and grouping

Customising chart appearance

Publishing work using Rmd and Rpres

Celebratory breakup drinks (!)
Pre-Requisites
Some post-school mathematics or statistics

Hunger to learn
About The Instructor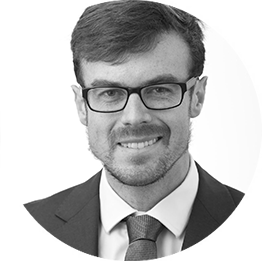 Hugh Parsonage studied mathematics and actuarial studies at the Australian National University. He has had roles in data science and data mining in both private consultancy and government, most recently with the Australian Taxation Office's Corporate Analytics branch. An avid user of R, Hugh is currently researching tax and consumption data to answer questions of government budget policy. He is also interested in betting markets, particularly their application to politics and psephology.

Organiser of Data Science Short Course (in collaboration with DSM)