Description
Data Science for Good Governing Symposium
According to the recent Australian Productivity Commission draft report, Data Availability and Use, there is enormous untapped potential in Australia's data. The draft calls for major changes to the way Australia handles data in order to take advantage of the unprecedented opportunity that big data sets represent.
While such systemic change will take time, we can't afford to sit on our hands. To achieve a mature, successful data science capability, agencies need to establish the right environment.
How can governments and other organisations use data science to improve policies and operations? How can you effectively train and build cross-disciplinary teams to do practical data science, and what machine learning and social science research challenges need to be tackled?
These are just some of the questions that will be be posed and answered by speakers at this symposium.
Event program guide
8:30 Registration and Coffee
9:00 Introduction
9:10 Rayid Ghani, Data Science for Social Impact: Case Studies, Challenges, and Opportunities
Can Data Science help reduce police violence and misconduct? Can it help prevent children from getting lead poisoning? Can it help cities better target limited resources to improve lives of citizens? We're all aware of the data science hype right now but turning this hype into any social impact takes effort. In this talk, I'll discuss lessons learned while working on dozens of projects over the past few years with non-profits and governments on high-impact social challenges. These lessons span from challenges these organizations face when trying to use data science, to understanding how to effectively train and build cross-disciplinary teams to do practical data science, as well as what machine learning and social science research challenges need to be tackled, and what tools and techniques need to be developed in order to have a social and policy impact with data science and machine learning.
10:10 Coffee
10:30 Dan Lubman,Using data for evidence-based policymaking: lessons from a national centre
Data is critical for both informing and evaluating policy decisions, however there are often many challenges to accessing suitable data in a timely fashion. This presentation will discuss current challenges of using data for evidence-based policymaking as well as potential opportunities. Key examples from our centre of how data can be effectively used by policymakers will be discussed.

11:00 Gavin McCains and Tania Churchill, Do more with less! Catch the bad guys! Quit bugging your customers!
Do more with less; catch the bad guys and quit bugging your customers! If you wanted to reduce the objective of most government agencies to a one-liner, that would about cover it. Data science, and specifically predictive analytics, has a key role to play in this mission.
AUSTRAC, Australia's financial intelligence agency, is on a journey to fundamentally change the way it does business and its relationships with industry - a journey to reduce regulatory impost to industry and move towards smart regulation. Achieving this goal while also improving the security of the nation from financial and other serious crime involves becoming better at predicting risk. Case studies from the Department of Immigration and Border Protection and AUSTRAC will be presented. These case studies detail how machine learning algorithms are being used to predict risk (and identify the bad guys).
To achieve a mature, successful data science capability, agencies need to establish the right environment. This talk will also outline the successes and the lessons learnt in establishing an environment in which data science can thrive, across two agencies with very different cultures.
11:45 Closing Comments
Event Facilitator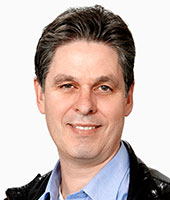 Professor Geoff Webb
Professor Geoff Webb is head of the Monash University Centre for Data Science. He is a leading data scientist whose novel machine learning algorithms are included in several open source machine learning software packages and whose association discovery software, Magnum Opus, has been successfully commercialised. He has held multiple prestigious positions in the academic community, including; editor-in-chief of the premier data mining journal, Data Mining and Knowledge Discovery; Program Committee Co-Chair of the two top data mining conferences, ACM SIGKDD International Conference on Knowledge Discovery from Data (2015) and the IEEE International Conference on Data Mining (2010); and General Co-Chair of the 2012 IEEE International Conference on Data Mining. He is a technical advisor to BigML, Inc. He is an IEEE Fellow and has received the 2013 IEEE ICDM Service Award and a 2014 Australian Research Council Discovery Outstanding Researcher Award.
Keynote speakers at the Symposium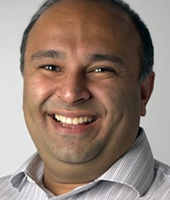 Rayid Ghani
Rayid Ghani is the Director of the Center for Data Science and Public Policy, Senior Fellow at the Computation Institute and the Harris School of Public Policy at the University of Chicago. Rayid's work focuses on developing data science driven solutions to policy and social problems in health, public safety, criminal justice, urban infrastructure, education, and economic development, in collaboration with governments and non-profits. Rayid teaches data science and machine learning to graduate students as well as executives in governments and non-profits and also runs the Data Science for Social Good Summer Fellowship that brings graduate students from computer science, math/statistics, and social science and policy to work on problems with social impact.
Before joining the University of Chicago, Rayid was the Chief Scientist of the Obama 2012 Election Campaign where he focused on data, analytics, and technology to target and influence voters, donors, and volunteers. Previously, Rayid was a Research Scientist and led the Machine Learning group at Accenture Labs. Rayid did his graduate work in Machine Learning at Carnegie Mellon University and is actively involved in organizing Data Science related conferences and workshops. In his ample free time, Rayid works with non-profits to help them with their data, analytics and digital efforts & strategy.
---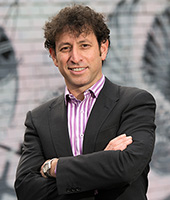 Professor Dan Lubman
Professor Dan Lubman has worked across mental health and drug treatment settings in both the UK and Australia. He is Director of Turning Point and Professor of Addiction Studies and Services at Monash University. Dr Lubman's research is wide-ranging and includes investigating the impact of alcohol and drug use on brain function, the relationship between substance use and mental disorder, as well as the development of targeted intervention programs within school, primary care, mental health and drug treatment settings. Dr Lubman has published over 280 peer-reviewed scientific papers and book chapters, and is Chair of the Royal Australian and New Zealand College of Psychiatrists' Faculty of Addiction Psychiatry. He is regularly contacted for policy advice and community comment, and sits on numerous government expert committees.
---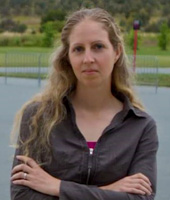 Dr Tania Churchill
Dr Tania Churchill is a senior Data Scientist within AUSTRAC. She began her career as a software engineer, before completing a Doctorate in machine learning and sports analytics. Moving from academia to government, she transferred her skills in predicting sporting performance to predicting risk at the Department of Immigration and Border Protection and, more recently, AUSTRAC. She is passionate about increasing the maturity of Data Science within government agencies, and getting non-technical people excited about solving problems using machine learning.
---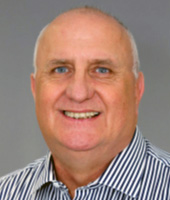 Gavin McCairns
Gavin McCairns is the Deputy CEO Corporate, AUSTRAC, in this role, Gavin is one of two Deputies to the CEO and has senior executive leadership of the People and Integrity, Innovation Information and Analytics, Finance and Infrastructure and the Implementation Governance and Legal functions of the agency.
Gavin recently joined AUSTRAC from the Department of Immigration and Border Protection (DIBP) where he has performed numerous roles over the past 10 years. Gavin migrated to Australia in 1991, after a distinguished career in the UK and Europe in the public, private and community sectors.
In Australia, Gavin has worked in both the State and Federal Governments in policy, operational and corporate roles. He joined the Department of Immigration in 2005 and prior to that, Gavin held the positions of FAS Change Management Taskforce, State Director NSW and Chief Risk Officer.