Jai Sairam! Join us on this wonderful festive occasion and let us celebrate Dussehra and Baba's MahaSamadhi together.
About this event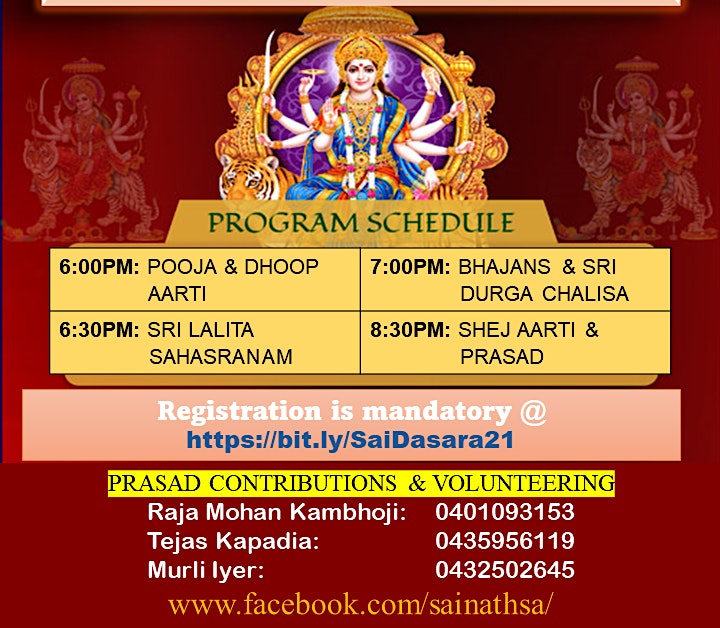 Please note the following:
- Covid Check-in is mandatory
- You must wear a mask
- Prasad will be provided in pre-packed boxes.
- Please be seated at all times.
Please remember to cancel your booking by emailing secretary@sainathsa.org if you cannot make it to the event.🙏🏽🙏🏽