Event Information
Location
Campbelltown ArtHouse
168 Montacute Road
Rostrevor, SA 5073
Australia
From the recurring gloom of COVID, Campbelltown ArtHouse members' 2022 Fringe Exhibition encourages us to recapture our light from the dark
About this event
Join us at the Opening of our DARK TO LIGHT Exhibition on Sunday 20 Feb 2022, from 2.00pm - 4.00 pm
Bookings essential to assist us with COVID capacity limits inside the gallery.
With 15 minute bookings inside, enjoy the opportunity to gather outside to socialise as long as you like, and revisit the exhibition after 3pm. 2 - 2.15pm, 2.15 -2.30pm, 2.30 - 2.45pm, 2.45 - 3pm
Masks are mandatory. If you have forgotten your mask, a disposable mask will be available for purchase.
Enjoy a welcome drink outside along with live entertainment by vocalist/multi-instrumentalist Courteney Hooper . Courteney places a delicate and whimsical spin on nostalgic R&B, Soul, Folk and Jazz numbers. With dark, vibrant vocals paired with cosy acoustic strings, she is sure to entrance and mesmerise her audience.
Drinks can only be consumed while seated.
Please comply with distancing and room capacity requirements.
______________________________________________________________________________________________
Art gives voice to the quiet despair we've come to know and understand in recent times. It lights a path out of the emotional long-haul of the pandemic, where joy and grief inexplicably coexist.
In celebration of Adelaide Fringe 2022, Campbelltown Arthouse is proud to present 'DARK TO LIGHT' a members' exhibition of works that give meaning, mastery and mattering to our collective experience.
Become immersed in acts of quiet defiance by local independent artists. Unearth authentic expressions of the soul that will create a momentary bond, where your sense of time, place and self melts away.
Come and experience Adelaide Fringe at Campbelltown Arthouse. Recapture your Light from Dark.
Image by Asbjorn "Aussie" Kanck
Poster design by Studio Victoria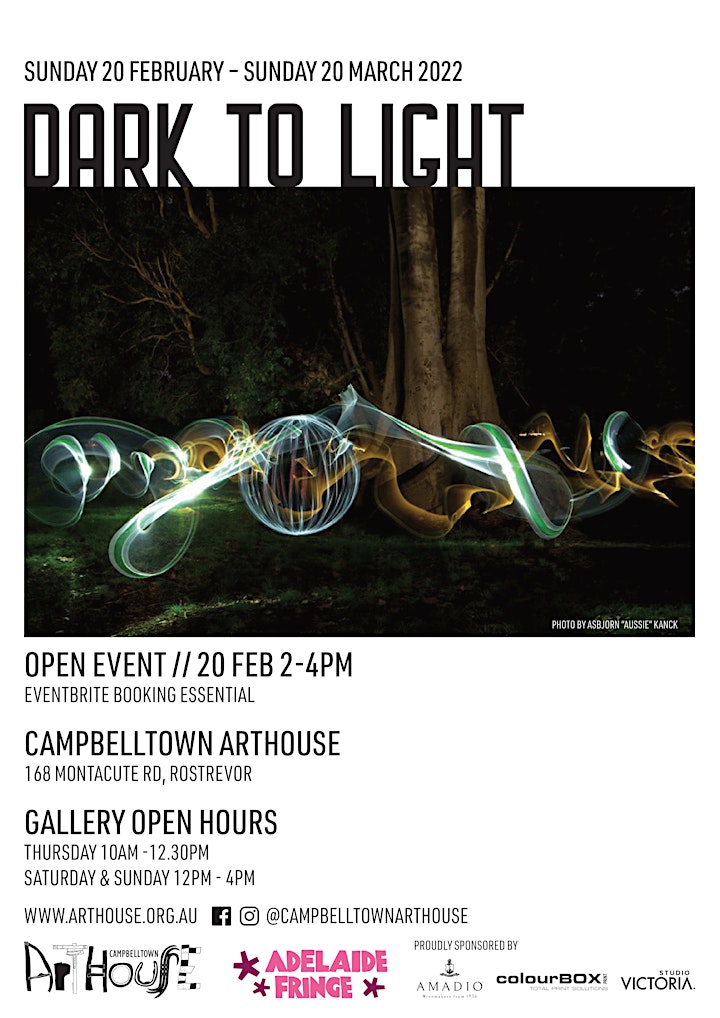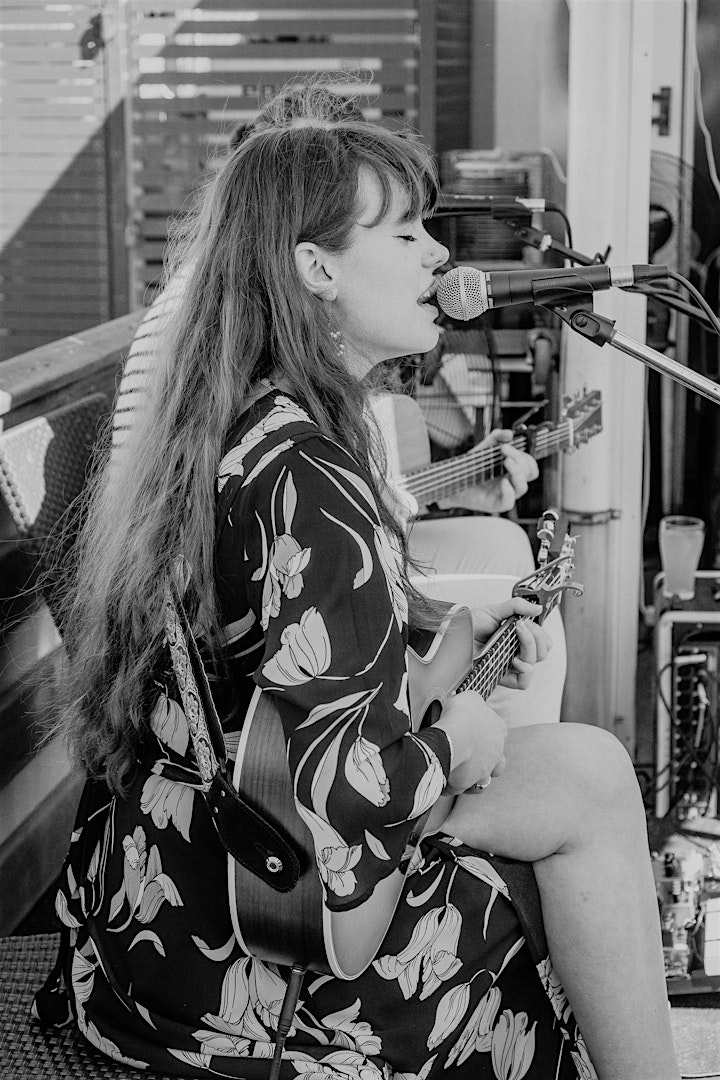 Date and time
Location
Campbelltown ArtHouse
168 Montacute Road
Rostrevor, SA 5073
Australia