Description
What is this DARE (DisABILITY Aware and Ready to Engage) program all about?
Join us for our FREE community event on Monday 18 June to discover more about the DARE program. We will be delving into disability and what it means for you and your community. Enjoy a light breakfast while we explore facts, myths and some of the surprising history around disability and how it has changed.
DARE is a program available to community and neighborhood houses, cultural, sporting and leisure groups, businesses and all individuals who are interested in creating a welcoming, accepting and friendly community.
DARE is overseen by the DARE Steering Committee. The DARE Steering Committee members are people with disability or lived experience of disability.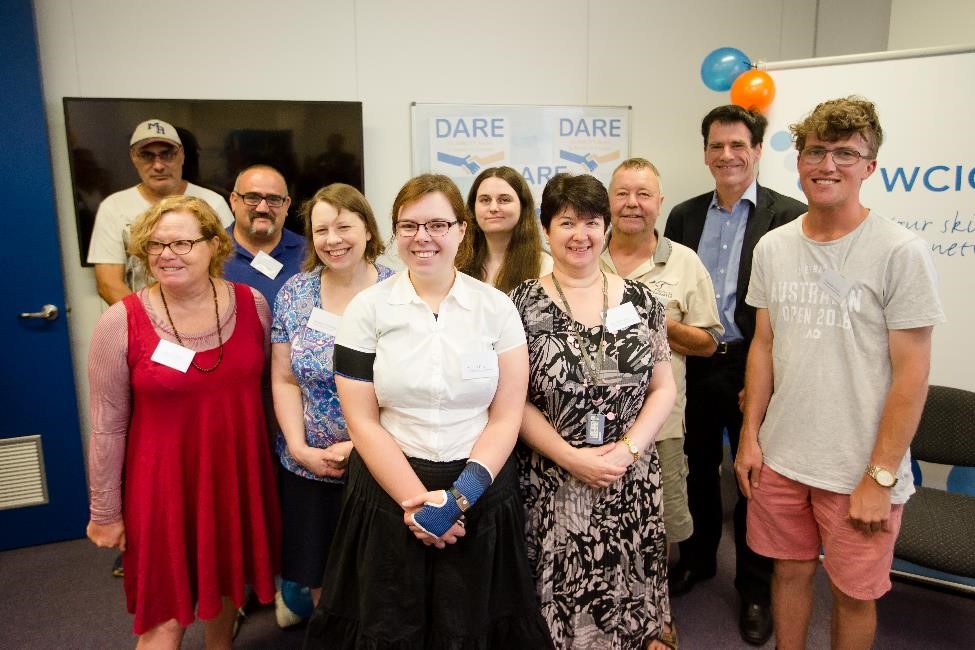 Please RSVP ASAP. Places are limited!
If you have additional access needs, please contact us via the email below or on 03 9689 3437 and we will do our best to accommodate you.