Description
What can Queensland learn from the energy transition underway in California? What opportunities does this create for entrepreneurs to grow new energy businesses? Danny Kennedy, the Australian co-founder of Sungevity and Managing Director of the Californian Clean Energy Fund, is visiting Brisbane to share his thoughts.
The rise of solar - both residential and utility scale - and wind energy completely changed the energy market in California. Now a rise in a battery technology is stepping up to smooth out the peaks and troughs. With battery prices plummeting, electric vehicles are also becoming more popular, creating new opportunities for new business models that meet the needs of both the grid and consumers. Danny, who has seen this story unfold from the inside in California, will talk about where he sees this trend going next, and what the implications are for Queensland and the startups looking to be a part of the energy transition.
---
About the speaker
Danny Kennedy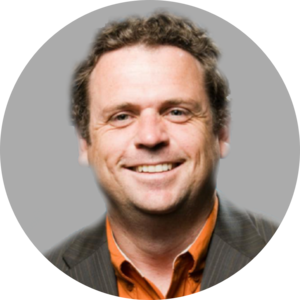 Danny Kennedy is a cleantech entrepreneur, author and much sought-after public speaker. He co-founded the residential solar business Sungevity, co-founded the solar startup incubator, Powerhouse, wrote Rooftop Revolution, and much more. He currently serves as the managing director of the California Clean Energy Fund and is a co-founder and director of EnergyLab. Read more on Wikipedia.
---
Timing

5:30pm: Doors open

6:00pm: Talk followed by Q&A

7:00pm: Continue the conversation over drinks and light snacks

8:00pm: Event concludes
---
Want more where that came from?
If you like hearing about clean energy innovation but would prefer to be part of the transition rather than a bystander, then we have an event for you! Two weeks after this event (on Friday 11 to Saturday 12 November), EnergyLab is organising a hackathon to bring together people interested in coming up with clean energy business ideas. Read more and RSVP here.
Or perhaps you're already running a clean energy startup and want some help getting it to the next level? Then you might be interested in applying for EnergyLab's Acceleration Program, which is coming to Brisbane in early 2018.
---
Our sponsors
A big thank you to Fishburners who have provided the space for this event. Fishburners is Australia's largest community of tech startups and a not for profit organisation. They support over 300 startups in their communities in Brisbane and Sydney and host more than 500 events around Australia. They offer a free one week trial which you can take up here: www.fishburners.org

---
Volunteers needed!
Please email James Tilbury at james@energylab.org.au if you're willing and able.