Location
Amera's Palace
314-316 Marrickville Road
Level 2
Marrickville, NSW 2204
Australia
Refund policy
Contact the organiser to request a refund.
Eventbrite's fee is nonrefundable.
Discover the mystical arts of meditation, sufi movement, world dance, peak state experiences and develop your connection with the universe.
About this event
Welcome states of peace, bliss, connectedness, calm, silence and joy.
This workshop helps you to release stress and discover simple movement and peak states that build your path to enlightenment.
This 1.5 hour experience starts with 45 minutes of Sufi movement as inspired by the late Sufi Master Adnan Sarhan, a combination of yoga with Sufi movement which involves movement on the floor or seated on a chair and coming to stand.
Then we move together for the second part of class inspired by middle eastern dance, circle dances of the world, and improvised dance to encourage you to connect with your natural energy and your natural peak state.
No dance experience is necessary and suitable for beginners.
Many people take substances to achieve peak states. However, the Sufi and mystical practices use breath, movement and music, and meditation to induce this state naturally and ultimately achieve enlightened states and for some, enlightenment.
Today in our world, we see a rapid increase in stress, confusion about our purpose for living, and a dis-ease with modern life. This class is an antidote to questions of what is the meaning of your life by simply allowing you to feel your inner connection to your personal divine.
There are no questions when you are in the peak state and instead, you are given the taste of your natural state where you are able to experience love, connectedness, and oneness with all life.
All dancers and non-dancers are welcome. All abilities welcome.
Those who attend who do not dance can also experience the benefit of being in the heightened state of the group.
For ages 16 and up.
Younger children from 12-15 are encouraged to join with an adult.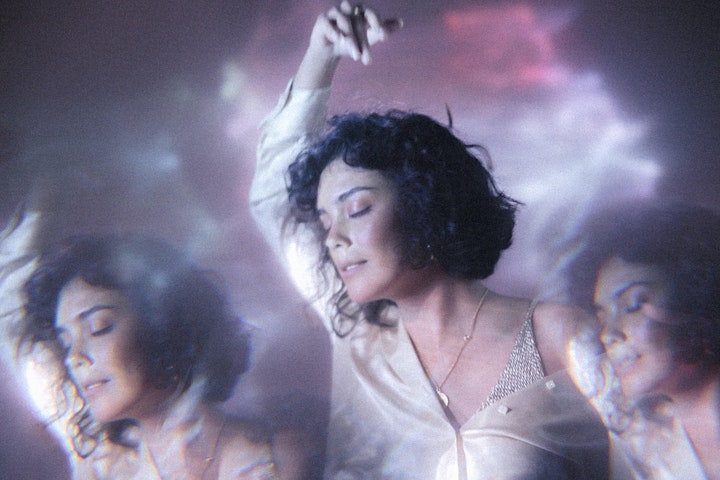 Wear comfortable loose clothing. (Change rooms on-site if needed)
Bring a yoga mat or something to sit on. (Chairs are available if preferred)
Please bring water to drink.
Amera's Palace is on Level 2 and can be accessed by stairs or lift.