Damien Mander Live - Frontlines of the Ivory Wars: Hong Kong
Description
An Evening with Damien Mander
Founder of the International Anti-Poaching Foundation
Discussing 'Akashinga'- Nature Protected by Women
---
Known as the 'vegan sniper' hear Damien's fascinating journey, from the self-described "ultimate boys club" of special forces to conservation, and the inspiring women of Akashinga he has trained to protect Africa's ecosystem's for future generations.
Former Australian navy clearance diver, special ops sniper, and Iraq war veteran Damien Mander founded IAPF in 2009, utilizing his military background to train rangers to protect Africa's wildlife. IAPF is a multi-national not-for-profit conservation organization working to protect the dwindling elephant and rhino populations due to the poaching crisis.
In 2017, IAPF launched an all-female anti poaching unit called 'AKASHINGA', meaning 'The Brave Ones' in Shona, the native language of Zimbabwe. Akashinga is a new and innovative conservation model in an industry dominated by men. The Nature Conservancy states "that empowering women is the single biggest force for positive change in the world today."
As seen on the BBC:
---
6 pm Doors open
7 pm Presentation followed by Q&A
---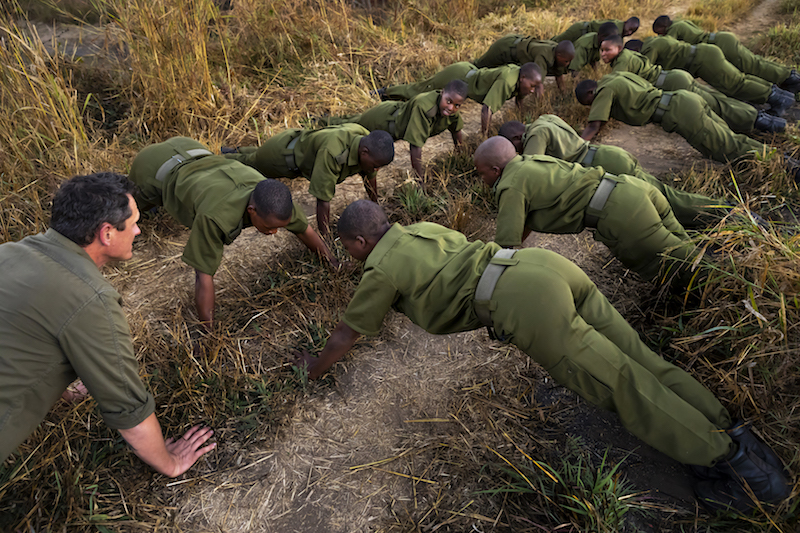 "Damien's work and passion is nothing less than spectacular. Of the hundreds, perhaps thousands of lectures presented at The Explorer's Club, Damine's is one that all others endeavor to be like."
-Will Roseman, Executive Director of The Explorer's Club, NYC
The IAPF is grateful to partner with GIVE2ASIA.org so that 100% of ticket sales will benefit the International Anti-Poaching Foundation's work.
To learn more go to IAPF.org