Description
"Enterprise Data Management Practice: What is it, and why do you need it?"
You can't do analytics on data that you can't find, and you can't govern what you don't
know. Before you start your journey to the AI-powered, data-driven, analytics-inspired, self-optimising, continuous business performance improvement Nirvana, you need to get the basics of enterprise data management well-sorted.
 Importance of an enterprise-level approach to core practice areas
 What is effective data governance, what does it look like, and why do you need it?
 Starting with the most fundamental enterprise data management capabilities
 Role of metadata management, data quality, reference and master data
 Building of reporting, analytics and business intelligence on solid foundations
Speaker:
Speaker Details for Dr Jonathan Gray
CEO & Chief Data Scientist, Catapult BI Pty Ltd
email: jon_gray@catapultbi.com
mobile: +61 (0)438 223056
https://www.linkedin.com/in/jongraycatapultbi/
Dr Jon Gray has 30 years of computing experience in industry and academia both in Australia and the UK. Jon's research interests have encompassed parallel and distributed systems design, database technologies, information modelling, software engineering methods and tools, organisational capability development, and business process improvement. From 2006-2013, Jon led a research initiative for National ICT Australia
Limited (NICTA) in Canberra focused on software methods and tools for the improvement of business processes in government. From 2013-2017, Jon ran Performance Assurance, a spin-out company from NICTA, specialising in predictive modeling and risk management. Jon is currently working as CEO & Chief Data Scientist for Catapult BI, a Dialog Group company.
Dr Jon Gray has extensive experience in the fields of data modelling, metadata management, and organisational capability improvement. Recently, Jon has worked with several clients in government agencies, assisting them on their data management improvement journey. In this presentation, Jon describes an enterprise-level approach to
data management that has been instantiated with these clients. The traps, pitfalls, and obstacles to be avoided, as well as the tips to success are discussed. Lessons learned from these journeys will be shared with the conference audience.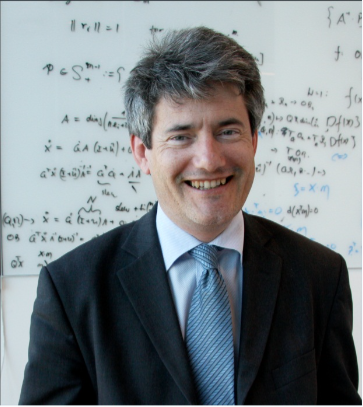 Jon has led numerous consulting engagements with most Australian Government Departments including Defence (CDG, CIOG, RPDE, DSTO), Australian Taxation Office, Human Services, Immigration, as well as NSW and QLD Governments, and large corporations such as Commonwealth Bank of Australia, Telstra, Optus, and NBN Co. These consulting engagements encompass a range of strategic services to C-level executives
around ICT Governance, Risk Management, Information Management, Program Management, and ICT Procurement. Jon has extensive experience in planning, designing, and evaluating Business Transformation initiatives including: enterprise architecture and SOA, ISR information systems integration, cloud migration, data centre consolidation, application portfolio rationalisation, legacy infrastructure retirement, and mainframe
migration.
Jon has published widely in many fields of software engineering, information systems, and
computer science, and he is a frequent speaker at Australian and International conferences.
REMINDER: Please take note that this meeting is being hosted at a different venue (with thanks to Dialog IT and Catapult BI)
Venue:
Stamford Hotel - 111 Little Collins St (Buckingham room 1)
Time: Wednesday 31 July - Networking at 5:00pm with a 5:30pm start.

nb. f

ood and drinks after then event (until 8pm)