Description
Registration from 5 pm, Presentation at 5:30, Networking canapes and drinks from 6:30.
The Nirvana State of Data Governance
This presentation will:
Taking you through the data maturity model and understanding where you are in your data governance journey
What to do after discovering your data and the foundation blocks required to drive the organisational changes
What makes a good platform and how do you build one?
Presenter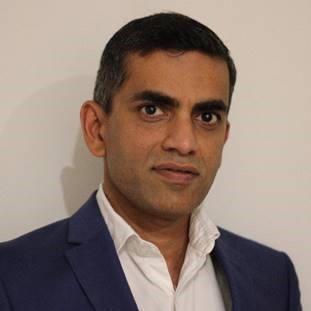 Satian Vasudevan has been working in data for the last 20 years. In his role at Informatica he helps customer understand, secure, unify and gain insights from their data, be it Fast Data (IoT, Machine), Big Data or Batch Data (EDW, Database). Consulting and assisting customers on their Digital Transformation Journey by using Quality, Secured and Trusted data to reduce risks and provide valuable advantage in delivering organisational goals and objectives.
Membership
Try before you buy! If you are considering membership of DAMA and would like to attend a meeting, please email president.canberra@dama.org.au for a one-off discount code for this event.
Individual membership costs $100/year and Corporate membership $400/year.
Find out more about membership and becoming a DAMA member here.
Join the DAMA email list for notification of future events here.

See more information on DAMA in Australia here.
Cancellations
If you are unable to attend the event, please cancel your registration as soon as practical.


Parking
Free parking is available at the rear of the National Press Club. A code to access the car park and back door of the National Press Club will be sent out to everyone who registers prior to the event.