DAMA Canberra: Life in the Post-Big Data Era: Integrating (Big) Data Into E...
Description
Registration from 5pm, Presentation at 5:30, Networking canapes and drinks from 6:30.
Life in the post-Big Data era: Integrating (Big) Data Into Existing Data Architecture
Management concerns fall into broad categories:
Implementing change that effectively improves performance

Processing lots of information without gaining appreciable insight

Securing real returns from technology investments.
Data, of course, is at the heart of all of these and other organisational complaints. Having entered the post-big data era, to what-and-where are organisations to turn to address these challenges? The answer is to rely on organisational capabilities.
The need for and approaches to these new data requirements are faced by virtually every organisation. Before creating solutions, it is important to understand how these new technological capabilities can be harnessed toward organisation strategy.
This talk demystifies the concept of big data adding value - providing the basis for a more objective discussion of its capabilities/limitations and how both more data and better techniques can benefit your organisation.
Presenter: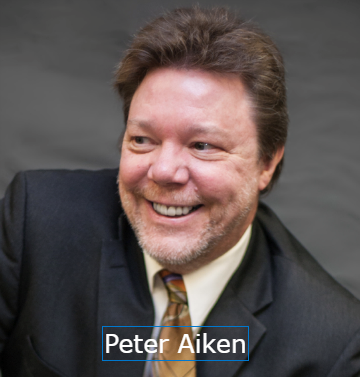 Peter Aiken is acknowledged to be a top data management (DM) authority. As a practising data consultant, author, and researcher, he has been actively performing and studying DM for more than 30 years. His expertise has been sought by some of the world's most important organisations, and his achievements have been recognised internationally.
He has held leadership positions and consulted with more than 75 organisations in 27 countries across numerous industries, including defence, banking, healthcare, telecommunications, and manufacturing. He is a sought-after keynote speaker and author of 10 books (latest: "Your Data Strategy"), multiple other publications, and he hosts the longest running and most successful webinar dedicated to data management (hosted by Dataversity.net).
Peter is the Founding Director of Data Blueprint, a consulting firm that helps organisations leverage data for competitive
Membership of DAMA Canberra
Given the increasing popularity of DAMA Canberra's monthly meetings we will be reconciling registrations with our membership list. If you are considering membership and would like to attend a meeting, please email president.canberra@dama.org.au for a one-off discount code for this event.