Description
Meet in Foyer from 5 pm till 5:25pm, Presentation at 5:30, everyone invited to networking drinks at Gilhooleys from 6:30.
Title:
Business is from Mars and IT is from Venus- Learning how to effectively communicate poor data quality with both Martians and Venusians for improved data management
Abstract:
In this abridged explanation of the dimensions of data quality, Dan explains which dimensions are least understood by both parties and provides real world examples that help both sides communicate. Ironically, each stakeholder group: data modelers, systems administrators, data governance team, business stewards, product managers, and business executives are masterful in their own domains, but often lack understanding about others and how to meet their needs.
In this session Dan will:
Introduce the Dimensions of Data Quality and where to find standardized- well defined- descriptions of each dimension and underlying concept using the Conformed Dimensions of Data Quality (CDDQ)

Leverage the Martian/Venusian metaphor to compare and contrast non-technical versus technical priorities and assumed roles that we have become accustomed to in the past

Recommend approaches for each stakeholder group based on their expertise and organizational need in order to ensure high quality data for business outcomes
Attendees are encouraged to consider whether stereotypical roles in data identification, collection, storage, analysis and distribution are helpful. The speaker appreciates a level of levity on the subject and self-chastisement (having been in both technical and non-technical roles) in order to identify opportunities for growth and mutual respect. Come out and have a good laugh and meet some new people that love data as much as yourself.
All attendees that sign up for Dan's, DAMA sponsored, June 28th DQ Jumpstart session, prior to June 21, will receive a free Conformed Dimensions of Data Quality (CDDQ) Poster.
The Presenter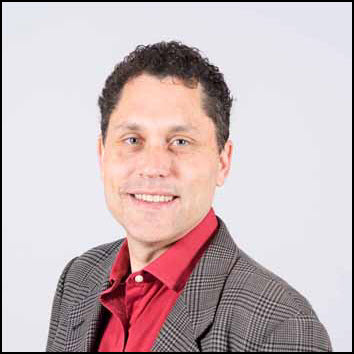 Dan Myers is Principal Info Quality Educator at DQMatters- an eLearning organization focused on Information Quality training and consulting. Dan speaks internationally on topics of Information Quality, Blockchain, Data Governance, and Metadata Management.

In previous roles, Dan has managed business intelligence teams, and lead architecture reviews of data management tools and implemented associated governance programs. In his role at Farmers Insurance, he authored the Finance-led data governance policies for integration/sourcing, metadata, and data quality. Previously Dan has worked as an independent Oracle Certified Professional consultant in both front and back-end development capacities.
Dan is the President of IQ International (iqint.org), focused on educating professionals worldwide. Dan's fluency in Japanese enabled him to work in both the public and private sector in Japan. Dan received his MBA from the U.S.C. Marshall School of Business in 2009.
Contact: dan@DQMatters.com
Twitter: @kiwidankun or @dqmatters
LinkedIn: dan-myers-mba-iqcp-33110
Cancellations
If you are unable to attend the event, please cancel your registration as soon as practical.