Prepare for the unexpected! DBQ is embarking on a whole new sonic adventure! A ticketed event at Open Studio.
About this event
A special feature seated show with only 40 tickets available.
Prepare for the unexpected!
The Daimon Brunton Quintet (DBQ) is quite possibly the most exciting live jazz band experience happening now.
DBQ has just released their fifth full-length album and are at the peak of their powers.
Visceral, engaging and exciting, this is a band you want to see live. The Daimon Brunton Quintet's last show at Open Studio sold out and with limited tickets and seating available it's best to purchase your tickets now to avoid missing out.
This will be a very special, intimate show at the gorgeous Open Studio (204 High Street, Northcote) on Thursday June 3rd.
The night will feature 2 x 50 minute sets and premiere 2 never-before-heard songs.
Expect to be riveted; to be immersed .. and expect to feel alive. This is funky, melodic, catchy and sophisticated and it sounds like nothing else.
· Daimon Brunton – trumpet
· Adam Rudegeair – piano
· David Gooey – guitar
· Adam Donaldson – drums
· Lawson Kennard - bass
Previous albums…
•'Never Again Such Beauty' (2002)
• 'Unlimited-Slip Diff' (2005)
• 'My Favourite Things' (2008)
• 'Wah Sa' (2012)
• 'The New Sound' (2020)
• 'The Chunky Biscuit' (2021)
www.daimonbrunton.com
$25 general admission on shared tables.
*Please note we only have 6 seating areas, socially distanced. First in best seated, and you may be seated with other people on the larger tables, that you do not know. Please note this on booking your ticket as there are no refunds or exchanges. Thanks for understanding.
Limited seating available. General admission on shared tables.
REFUND POLICY: There are no refunds available on ticket sales. All sales are final.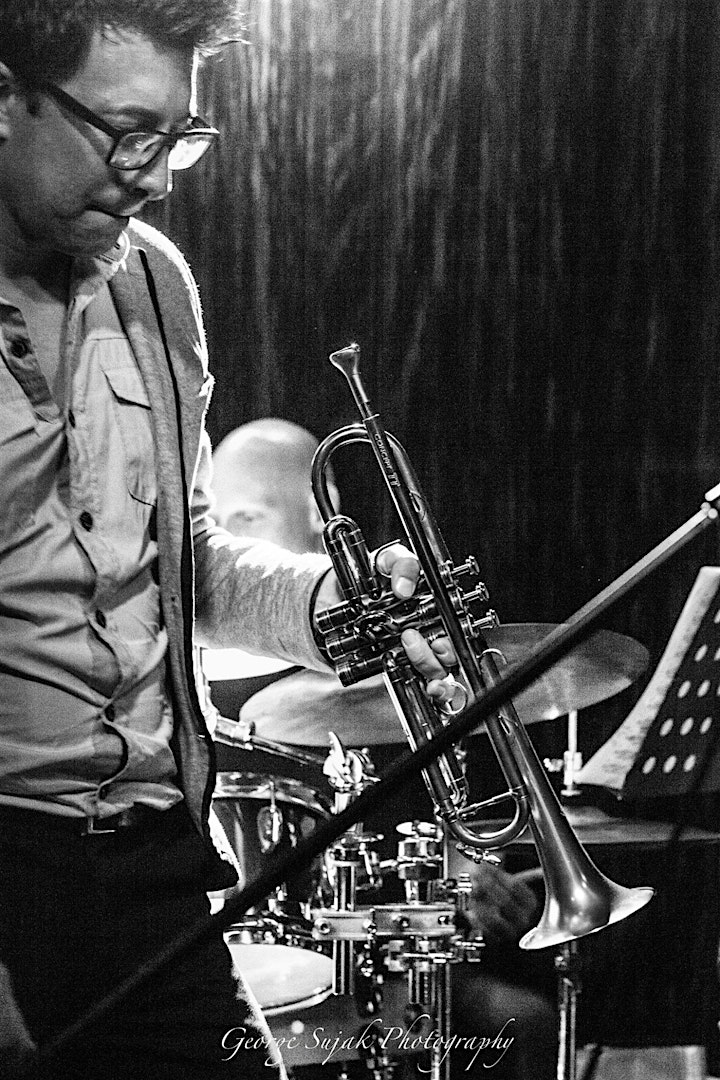 Organiser of Daimon Brunton Quintet - Feature ticketed event