Description
Discover Melbourne by bike with a tour guide and the chance to meet international students from other universities!
Meet your Squeaky Wheel Tour Guide at 10am at the Bike Share station in Federation Square (pictured below)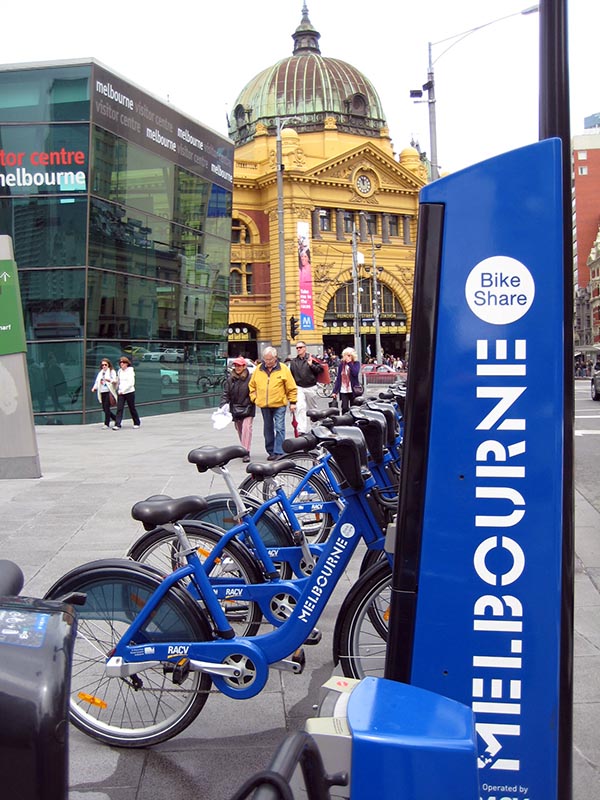 The group will then start the session with a safety induction and a brief skills assessment before being split up into 'good skills' and 'basic skills'. The ride leaders will then take the groups on a tour through the city past places of interest, with opportunities to socialise and make new friends. And of course to take some photos to share on social media.
At the end of the ride there will be a question and answer session and the coaches will conduct a conversation with tips how to stay involved with cycling and how to access affordable bikes and gear. Finally you will return their bikes and receive a goodie bag with safety items (reflective straps, bells) and info material.