Description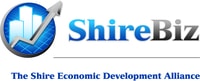 Sutherland Shire Business Chamber and ShireBiz invite local businesses to attend this 'not to be missed' networking breakfast where you will find out how you can build and grow a successful business while keeping your business safe online.
As organisations become increasingly dependent on digital technology, the opportunities for cyber criminals continue to grow. The explosion of data generated by digital technology, combined with a new degree of connectedness among organisations, means there is ripe opportunity for the technologically savvy and criminally minded to take advantage.
Cyber attacks are more focused, skilful and ambitious. Geographical borders are meaningless. Regulators and stakeholders are increasing the pressure on organisations to manage these risks and cybersecurity is now top of the boardroom agenda.
Our panel of experts will provide some insights on how to best protect your business as well as predictions on what Cybersecurity trends we'll see in 2019.

Confirmed speakers include:
Glen Spooner (NSW Policy Cybercrime Squad) discussing business email compromise and ransomware.
Ken Miller (Grant Thornton) big picture look at the impact of Cybercrime.
Brad Conyers (Esspressonet) Local Internet and Phone provider. Practical tips on how to implement basic cybersecurity measures into your business.
Joanne Ryan (Infodec Communications) talking about how to access Government business grants to improve Cybersecurity.
Q & A session chaired by Leonard Yong of ShireBiz.
Don't miss this important info session and opportunity to network with your fellow business members.