Description
Cyber Security | Data Security & Protection | Mandatory Breach Disclosure | GDPR
DATA... Collect it, Use it.... Just PROTECT it!
Many organisations have an appreciation of the cyber threats they face, however most are unclear about the ways in which they're vulnerable. Cyber crime, online scamming of businesses is up 30%, but its just tip of the iceberg says the ACCC.
90% of organisations are being targeted by cyber criminals on a regular basis! Cyber-attacks are now automated and indiscriminate, exploiting known vulnerabilities rather than targeting specific organisations.
YOU could be be in breach right now and not even be aware!
The Australian Federal Government has mandated that all data or integrity breaches be reported. The European Union has introduced the General Data Protection Regulation (GDPR) and the OAIC has published new guidance for Australian Businesses on these requirements.
Opening Address: Why Victoria is growing as a Global Cyber Security Hub!
Philip Dalidakis MP
Minister for Trade and Investment
Minister for Innovation and the Digital Economy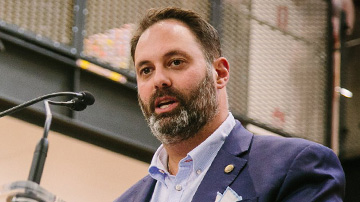 DATA... from capture to transmission and storage, while still a huge asset also potentially becomes a legal risk or even a liability.

In Australia every minute of every day some 657,770 Gb of data is produced, transmitted and electronically stored.

Meet Victorian Government's first CISO
'Deliver a resilient & cohesive cyber security environment'
Guest Speaker: John O'Driscoll
Chief Information Security Officer (CISO)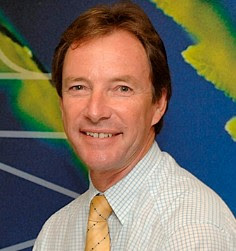 John O'Driscoll, Victoria's first CISO, leads the Victorian Government Cyber Security strategy to assess, monitor and respond to cyber security risks, engaging with the government departments, interstate counterparts, Commonwealth and private sector experts to deliver a resilient and cohesive cyber security environment.
With 20+ years' experience in information technology, focusing on cyber security in financial services and the public sector, John was previously the Senior Manager, Information and Technology Risk at ANZ and has lectured in IT Risk and Security at tertiary institutions including Swinburne, RMIT, Deakin and UTS universities.
John is also a Board member of the ISACA Melbourne Chapter, and Melbourne JCSC (Joint Cyber Security Centre).
PREPARE your organisation for the imminent, Cyber Security disruption

Guest Speaker: Tony Smales
Cyber Security Subject Matter Expert
CEO and Founder Forticode, Inventor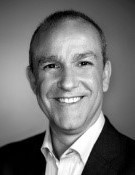 Companies around the world need to put themselves on notice! Every engagement between ourselves and our employees or customers has become digital, but have we truly considered why we gather this data? Do you know how it is being used? Who is accessing it from the inside? OR from the outside?
Tony questions the WHY and HOW of Data collection and storage. Appropriate collection, access, use and protection. AND what you are obliged to do when it all goes wrong. An an end to end of all things Data from every angle!
In this day and age of Legislative and Social pressures and the ever increasing cyber threats, Do YOU want to be front page news?
About Tony Smales, CEO and Founder of Forticode, Inventor
With an Honours degree in Computer Science majoring in Artificial Intelligence, Tony's 30+ years of IT and executive business experience has culminated in proven outcomes across international markets in Security, Mobile, Risk, Insurance, Finance, Trading, Gaming and Petrochemicals.The inventor behind Forticode's core IP, Tony is highly passionate about delivering solutions rather than treatments.