Sales Have Ended
Registrations are closed
Unfortunately, ticket sales have closed. If you would still like to attend, please contact bl-events@deakin.edu.au in case tickets have become available.
Sales Have Ended
Registrations are closed
Unfortunately, ticket sales have closed. If you would still like to attend, please contact bl-events@deakin.edu.au in case tickets have become available.
Description
Take this unique opportunity to hear Stanford cybersecurity expert, Dr Herb Lin, present 'Cyber-Enabled Information Warfare and the End of the Enlightenment'. Deakin's own authority on International Security, Dr Shiri Krebs (who also hails from Stanford), will provide a commentary on the presentation focused around 'Between Facts and Fiction in Information Warfare'.
During his visit to Deakin University on 6 December, 2017, Dr Herb Lin will share his views on cyber-enabled information warfare. A world-renowned speaker and academic, this is a unique opportunity expand your knowledge on the current state of affairs in an area that touches on so many parts of the economy and our society more generally.
The presentation is free and is open to members of the legal industry, Deakin staff, Deakin students and other guests.
Please register and plan to arrive at 4:15 for a 4:30 start. You are welcome to stay for a reception to follow the presentation.
Abstract for presentation:
The West has no peer competitors in conventional military power. But its adversaries are increasingly turning to asymmetric methods for engaging in conflict. This paper addresses cyber-enabled information warfare (CEIW) as a form of conflict or confrontation to which the Western democracies are particularly vulnerable. CEIW leverages the features of modern information and communications technology to age-old techniques of propaganda, deception, and chaos production to confuse, mislead, and perhaps to influence the choices and decisions that the adversary makes—and a recent example of CEIW can be seen in the Russian hacks on the U.S. presidential election in 2016. CEIW is a hostile activity, or at least an activity that is conducted between two parties whose interests are not well-aligned, but it does not constitute warfare in the sense that international law or domestic institutions construe it. Some approaches to counter CEIW show some promise of having some modest but valuable defensive effect. If better solutions for countering CEIW waged against free and democratic societies are not forthcoming, societal discourse will no longer be grounded in reason and objective reality—an outcome that can fairly be called the end of the Enlightenment.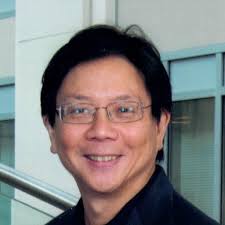 Biography: Dr. Herb Lin
Dr. Herb Lin is senior research scholar for cyber policy and security at the Center for International Security and Cooperation and Hank J. Holland Fellow in Cyber Policy and Security at the Hoover Institution, both at Stanford University. His research interests relate broadly to policy-related dimensions of cybersecurity and cyberspace, and he is particularly interested in and knowledgeable about the use of offensive operations in cyberspace as instruments of national policy and about cyber-enabled information warfare. In addition to his positions at Stanford University, he is Chief Scientist, Emeritus for the Computer Science and Telecommunications Board, National Research Council (NRC) of the National Academies, where he served from 1990 through 2014 as study director of major projects on public policy and information technology, and Adjunct Senior Research Scholar and Senior Fellow in Cybersecurity (not in residence) at the Saltzman Institute for War and Peace Studies in the School for International and Public Affairs at Columbia University; and a member of the Science and Security Board of the Bulletin of Atomic Scientists. He recently served on President Obama's Commission on Enhancing National Cybersecurity. Prior to his NRC service, he was a professional staff member and staff scientist for the House Armed Services Committee (1986-1990), where his portfolio included defense policy and arms control issues. He received his doctorate in physics from MIT.