Description
Cyber Edition #3 - Women in Cyber and Program Wrap-up
This expert panel and networking session is the next and final in series for the 2019 OK RDY's Cyber Edition student mentoring program.
This event is dedicated to showings amazing female role models in the Cyber eco-system. We will hear the unique journey of our Women in Cyber Panellists, have networking opportunities and discuss all things cyber!
Join students from ANU, CIT, UNSW and UC, together with industry, academic and government professionals. This event is aimed at connecting professionals and organisations with Canberra's emerging talent and explore the Cyber eco-system, trends and careers.
Please note - this event is open to anyone interested in the cyber ecosystem.
Cyber Edition #3 is proudly partnered with the ANU Cyber Institute.
Event Details
Facilitation by: Suzanne Roche - OK RDY Chair

Special Guest: Dr Lesley Seebeck, Chief Executive Officer, ANU Cyber Institute

This event will feature networking for students and professionals; with a special 'fireside' chat with Dr Lesley Seebeck.
Draft Run Sheet
5 - 6pm: Networking
6 - 6:30pm: Welcomes and Introductions
6:30 - 7:30pm: Fireside Chat Session
8pm Event ends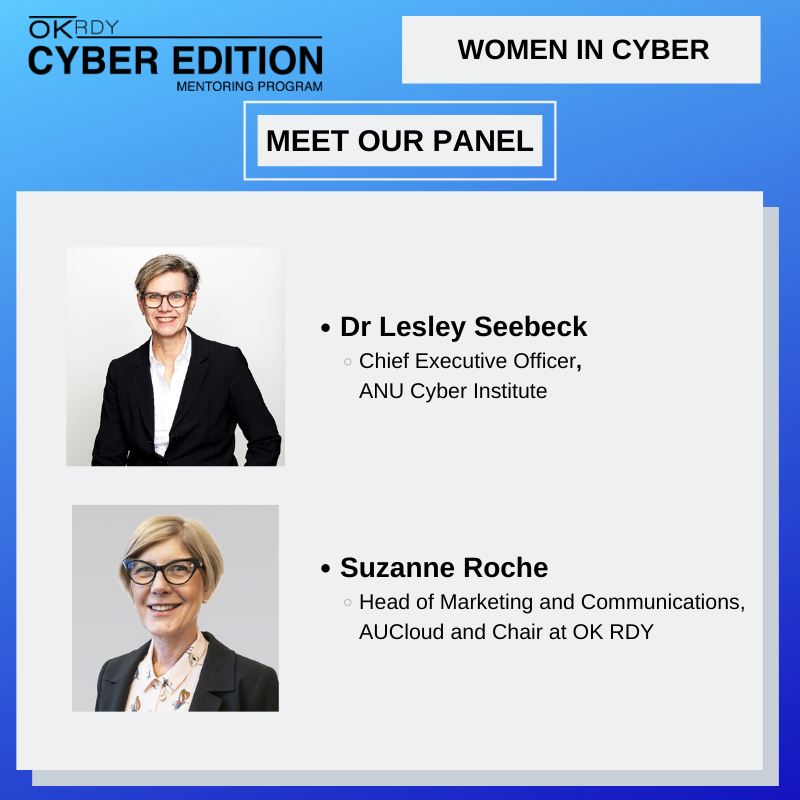 Directions

This event location is within the ANU campus at the new Cultural Centre Kambri (ANU Building 153). We suggest parking near The Street Theatre, 15 Childers St, and walking (4mins) straight up the new University Avenue campus road for pedestrians. The entrance will be at the intersection of University Avenue and Tangney Road, above the Harry Harthog Bookstore- take the elevator or stairs to the 2nd floor - see you there!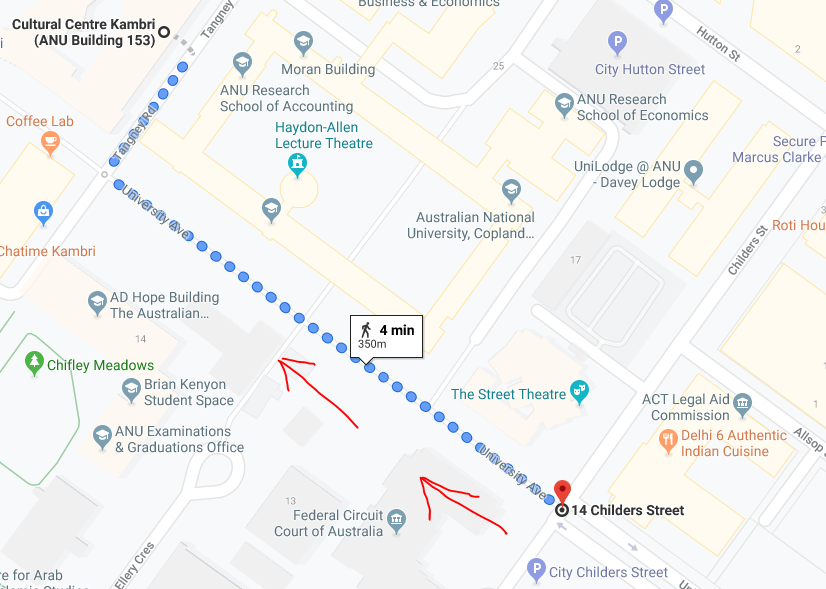 ---
OK RDY Cyber Edition Promotional Video (1min): https://bit.ly/2yKd98k
Cyber Edition Program
OK RDY's Cyber Edition is a Canberra-based program with a goal to foster Canberra's local cyber ecosystem, demystify cyber careers and help employers identify emerging cyber talent. This activity will develop a pipeline of job-ready cyber graduates in Canberra and collectively help to achieve greater employability, diversity and cultural outcomes for the cyber industry in Australia. Activities will include unique events, speed-mentoring, expert panels, social media, video and workplace visits. Cyber professionals are encouraged to meet with student/s interested in the cyber industry throughout the program; sharing their unique career pathway, industry trends and help students better understand opportunities available at their organisation.
Tickets are free but limited - so get in quick!