Description
CYANOTYPE
The Cyanotype Workshop will provide for participants an introduction to the creative potential of the process.
Sir John Herschel discovered the cyanotype process in the early 1840's. Herschel coated paper with a solution he had formulated, he then exposed this paper in sunlight in contact with a negative and finally washed it out in water. The result is a blue positive image.
Anna Atkins was a scientific illustrator and in 1843 used this process to produce the book Algae of the British Isles: Cyanotype Impressions (the first photobook). Due to its blue colouration the process was not popular with photographers however engineers and draughtsmen subsequently adapted it, calling it blueprint, and used it for copying their plans and drawings.
Today the Cyanotype is more widely used in the production of photographic art on paper and cloth.
Topics will include:
Sourcing and mixing your own chemicals

Selecting suitable subjects to image


Selecting the best materials to print on

Handcoating paper and cloth


Sunlight exposures as well as using UVexposure units

Processinng and drying
The workshop includes materials for a number of prints to be made:
In this workshop the Cyanotype (The Blueprint), participants will make prints on paper and cloth from:
Opaque & transparent found objects

Photographic inkjet negatives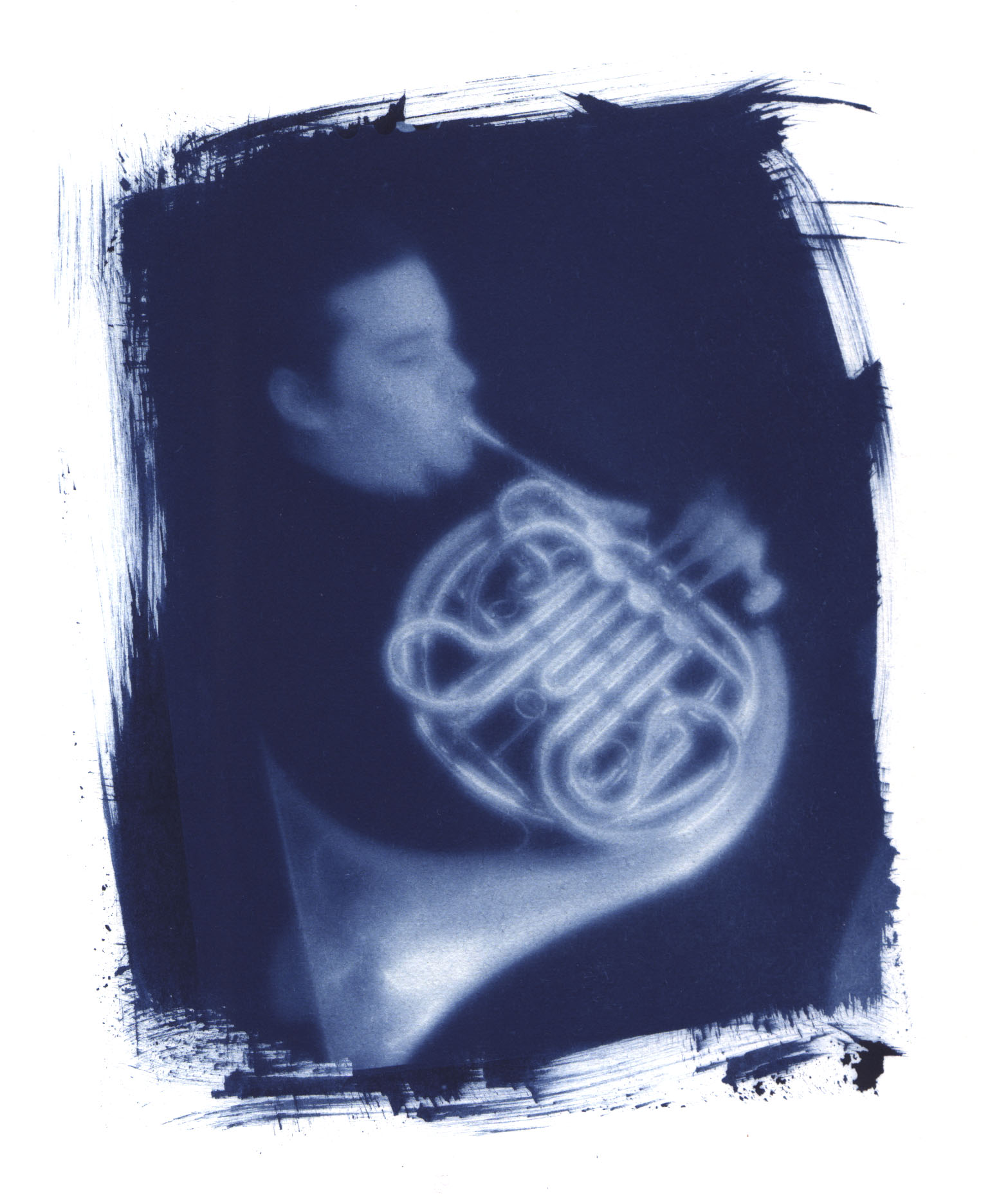 Some of the recommended papers and cloth (Other materials can be brought to the class by the participant)

Inkjet transparency film for 1 image approximately 20x25 cm


A folder to transport finished prints

Notes, reference materials and web links

A certificate of participation
DATE: Sunday, November 20, 2016
COURSE FEE: 8 participants $200pp
PLEASE NOTE:
A minimum of 4 participants is required for this program to run.

Cancellation policy
– Up until 48 hours notice before start time – 75% refund
– Less than 48 hours before start time, unless position is filled – no refund
Organiser of CYANOTYPE: HAND-MADE PHOTOS AN INTRODUCTION
ABOUT OUR DARKROOM MASTERS: Doug Spowart and Victoria Cooper are both AIPP Masters. Doug has on two occasions been awarded a Hasselblad Masters award as well as the Highest Scoring Print in the AIPP APP Awards. Victoria and Doug have won art photography awards in Muswellbrook, Winton and the McGregor Prize for Photography.
       Well known photography identity Peter Eastway commented that, 'Doug Spowart's black and white darkroom work is second to none.'
       Victoria and Doug have extensive professional practice in teaching and mentoring photographers and artists at all levels in these processes.