Description
Creativity is recognised as one of the important skills required for success in the 21st century.
Curtin University, as part of National Science Week 2018, invites you to attend an informative evening with Yamilée Toussaint of STEM from Dance and Rachael Bott from Creative Moves WA.
At the event, you will hear how these two organisations have tackled some the issues in inspiring under-represented minority girls to engage in Science, Technology, Engineering and Mathematics (STEM) through dance.
We hope you can join us to see how dance is creating an entry point to STEM.
---
About the Speakers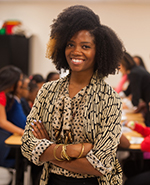 Yamilée Toussaint
Reconnecting girls to STEM. One step at a time.

Yamilée Toussaint is the Founder & CEO of STEM From Dance. She has personally experienced the extraordinary benefits of a STEM education and dance.
After earning a B.S. in Mechanical Engineering at MIT and being an avid dancer for 25 years, she switched gears to get a M.S. in Teaching from Pace University and teach high school algebra in an under-served community through Teach For America. She started STEM From Dance with the hope that a strong dance and STEM supplemental education would help to increase the number of underrepresented minority girls across the world who pursue a STEM college education.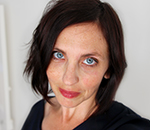 Rachael Bott
Creative Moves WA
Rachael Bott is a Dance Teaching Artist. She has been performing, choreographing and teaching for nearly 20 years since completing a Bachelor of Arts (Dance) at the Western Australian Academy of Performing Arts.
Rachael has performed nationally and internationally, created work across a range of contexts and taught technique and creative process to all ages and experiences.
Since 2015 Rachael has been co-director of Creative Moves WA – a company delivering creative dance programs in schools and community organisations with a particular focus on dance integration. Rachael has a keen interest in using dance as a tool for engaging students and synthesising learning across the whole curriculum.