Event Information
Location
Curtin Stadium Main Arena
Building 111
Curtin University
Bentley, WA
Australia
Description
Where do we want to be, beyond 2023?"
Curtin University has an inspiring history of participation, research and scholarship in sport and active recreation. We currently have strategic partnerships with sporting associations, undergraduate, post graduate and higher degree by research student offerings, sport media, the Centre for Sport and Recreation Research, the Physical Wellbeing & Activity Research lab, the Curtin staff wellness program, outstanding fitness facilities, Elite Athlete Support program and14 community sport clubs. We also have a suite of sporting facilities, playing surfaces and courts.
In support of the 2018 – 2023 Curtin Sport & Active Recreation strategy, Curtin University will be hosting the inaugural "Sport Summit".
Vice-Chancellor, Professor Deborah Terry will officially open the Summit. Addresses will also be given by Chief Operating Officer Ian Callahan and Deputy Vice-Chancellor, Professor Jill Downie, on Greater Curtin and links with sport at Curtin.
Summit objectives
Collaboration. Convey an understanding of the various areas within the University that are involved in sport and recreation to establish effective future cooperative strategies and initiatives
Communication. Communicate a clear understanding of the 6 key strategic objectives for sport and recreation: Participation, Performance, Partnerships, Profile, Connection and Scholarship. Enhance the communications and marketing potential of the consolidated sport and recreation services at Curtin University
Engagement. Determine a sport and recreation engagement approach for Curtin International campuses and students
Future. Build a vision for the future of sport at Curtin University – "where do we want to be beyond 2023?" Develop a direction forward and the potential value of a future/annual summit
---
Event details
Event: Curtin Sport Summit
Date: Wednesday 13 February 2019
Time: 9.00 am – 3.30 pm
Location: Curtin Stadium Main Arena, Building 111

RSVP: Please RSVP your attendance by Monday 11 February
Light lunch, morning and afternoon tea provided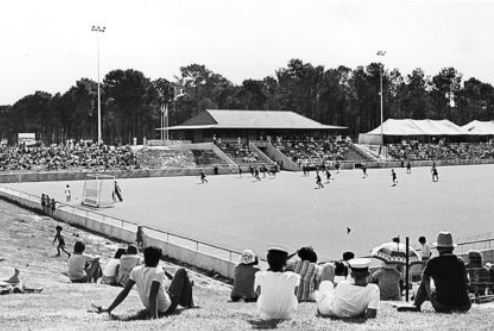 Date and Time
Location
Curtin Stadium Main Arena
Building 111
Curtin University
Bentley, WA
Australia