Description
Area of Interest: Insolvency law

---
CPD units: Four (4)
Knowledge area: Substantive law
Cost: $396 - $440
---
Topic 1: The significant shift in favour of creditors and closer trustee and liquidator regulation under the Insolvency Law Reform Act 2016 changes
Harmonised rules on creditor meetings, voting, court powers
Increased creditor rights, and court and regulator powers, including of ARITA and the law and accounting bodies
Remuneration and independence disclosure
Topic 2: Corporate Insolvency changes - safe harbour, ipso facto, phoenix and tax laws
Safe harbour and insolvent trading
Restrictions on contracting party's rights to terminate on a counterparty's insolvency
New anti-phoenix measures, tax and FEG recovery powers, funding arrangements.
ASIC's regulatory role and the increased activities of FEG, FWO, and ATO
SMEs and large companies
Topic 3: Personal insolvency changes - debt agreements, a one-year bankruptcy, and family law
Greater regulation of part IX debt agreements but greater scope to use them
The one-year bankruptcy - plusses and minuses
Objections to discharge, income assessments, travel overseas
The role of AFSA in regulation
Topic 4: Insolvency - some particular issues, and open discussion
Trends - bank receiverships, liquidations, company restructurings
Problems for SMEs - tax, FWO, single touch payroll
Outcomes: limited divdend returns, use of statutory demands
Plusses and minuses: for creditors, directors, struggling businesses and their customers, employees and more
---
About the presenter: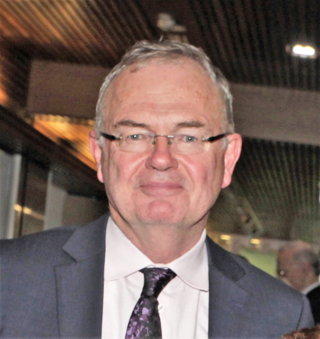 Michael Murray is an insolvency lawyer and writer, with a practice background in government and regulatory law. He co-authors the standard text - Keay's Insolvency (10th ed, 2018) and writes on insolvency and related issues through his website Murrays Legal - www.murrayslegal.com.au, covering corporate and personal insolvency, tax, regulation and corporate conduct and cross-border law. He is an adviser on law reform and policy, a government appointee on bankruptcy registration and discipline committees and a fellow of the Australian Academy of Law.
---
FAQs
What's the refund policy?
Read the full Cancellation Policy here.
Image and Recording:
Please be advised that photographs and/or audio and video recording may occur at events organised by UNSW Continuing Legal Education (CLE) for use on our website, marketing materials and publications. By entering a UNSW CLE event, you consent to UNSW CLE photographing or recording and using your image and likeness.
Is it ok if the name on my ticket or registration doesn't match the person who attends?
No, the ticket name must match the individual attending. If you would like to change your registration details please contact us at cle@unsw.edu.au.
Is my registration fee or ticket transferrable?
If you cannot attend one of our seminars, you are able to transfer your ticket to another person from your firm. However, you must notify CLE with the replacement's contact details at least 48 hours before the event.