Curatorial snapshot | A place in time: photographs by Viva Gibb
Description
Curatorial snapshot
A place in time: photographs by Viva Gibb
Tuesday 27 August (RESCHEDULED date)
11.00–11.30am
Join MGA Curator Stella Loftus-Hills for a walk through of the first public showing of the work of Viva Gibb in over 30 years.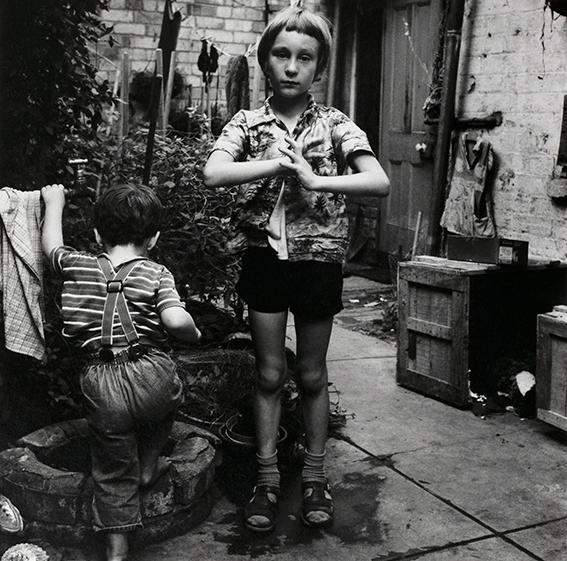 Viva GIBB

Stefan Friedel and Jesse Towsey at 64 Capel Street

1977
gelatin silver print 14.0 x 13.8 cm
Monash Gallery of Art, City of Monash Collection

MGA 2019.35


donated by Sybil Gibb and Rupert Duffy in memory of Viva Gibb 2019


courtesy of the Estate of Viva Gibb






More about the exhibition:
27 July 2019 to 29 September 2019
at Monash Gallery of Art
Viva Gibb (1945–2017) was a Melbourne-based artist whose commitment to social documentary photography saw her create a unique body of work that is both personal and political.

A place in time: photographs by Viva Gibb is the first public gallery showing of her work for over 30 years. The photographs are drawn from a large body of her work that was recently acquired into MGA's collection, generously donated by the artist's estate.

The photographs included in this exhibition were taken in the artist's neighbourhood, in West and North Melbourne during the 1970s and 1980s. Living, working and raising two children in West Melbourne, Gibb immersed herself in her local community, observing and documenting the people around her. Gibb created warm and sympathetic portraits of children, migrants, workers and elderly citizens and also documented sub-cultures, religious rituals and street events. Her informal and intimate compositions celebrate the everyday and reveal her progressive and compassionate approach to humanity. Politically engaged and sensitively produced, these works provide small windows into the lives of ordinary people, which are today historically and culturally significant social documentations of a particular place in time.