Description
*FREE event. Spots are limited*


In creative cities, artists are conversation starters, connectors, innovators and entrepreneurs. In these places, the creative industries are economic accelerators, attracting investment, generating tourism, and making cities exciting destinations for people to visit, work, stay and play.

To what extent can we claim that Adelaide is a creative city, a place where creatives can inspire and influence others, launch and sustain creative careers?

Join us on 28 October for the City of Adelaide's Culture Club and help us imagine a future Adelaide that is a leading creative city, that supports a thriving, connected, and knowledgeable cultural community.

In a lively conversation, our panellists will share success stories, debunk myths, highlight opportunities, and challenge your thinking about obstacles for our creative practitioners and creative industries here in Adelaide.

Panel Conversation + Q&A 6 pm – 7 pm
Drinks & Nibbles 5:30 pm – 6 pm & 7 pm - 7:30 pm
Live music by Lazaro Numa Duo
Our panellists:
Anne Wiberg, Chair of Music SA and Director w i b e r g
Becc Bates, Director: Creative Industries, Department for Innovation and Skills
Peter Drew, 'Poster Boy', visual artist and filmmaker.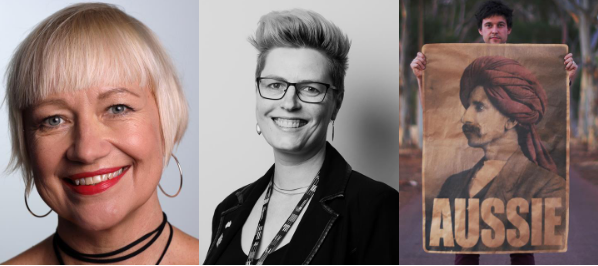 The City of Adelaide proudly celebrates Adelaide as a UNESCO City of Music #ADLCityofMusic
The Lazaro Numa Duo will be performing at Culture Club. Born in the heart of Havana Cuba, trumpeter Lazaro Numa has 15+ years' experience performing internationally in orchestras, Latin and jazz bands. His debut album 'Mi Cuba' was recorded in Havana in 2016 and features original Buena Vista Social Club member Guajiro Mirabal.