This event is an exhibition of culture with the aim of enhancing the international student community experience through sporting leagues.
About this event
This event will be a spectacular evening showcasing fashion, dance, music and food at one of the most iconic sporting venues in the Southern Hemisphere. All with the view of raising funds to provide the best possible sports programs for Western Australia's international student community.
''Sport has a way of uniting people in a way very little can. Sport can create hope, break down cultural and racial barriers and speak to people in a language they can understand.''- Nelson Mandela
Through international student sporting leagues MATEinOz strives to:
Promote mental health, higher levels of self-esteem, motivation and self-worth;
Provide networking opportunities for many international students;
Give Western Australia an 'edge' in attracting more international students;
Create a more welcoming atmosphere for international students; and
Encourage international students to display their hidden talents for them to grow and play the game at a higher level.
Join us for an evening you will not forget as we immerse ourselves into the social and home culture of our international student community.
Entertainment and Performers to be announced, however be prepare to be amazed.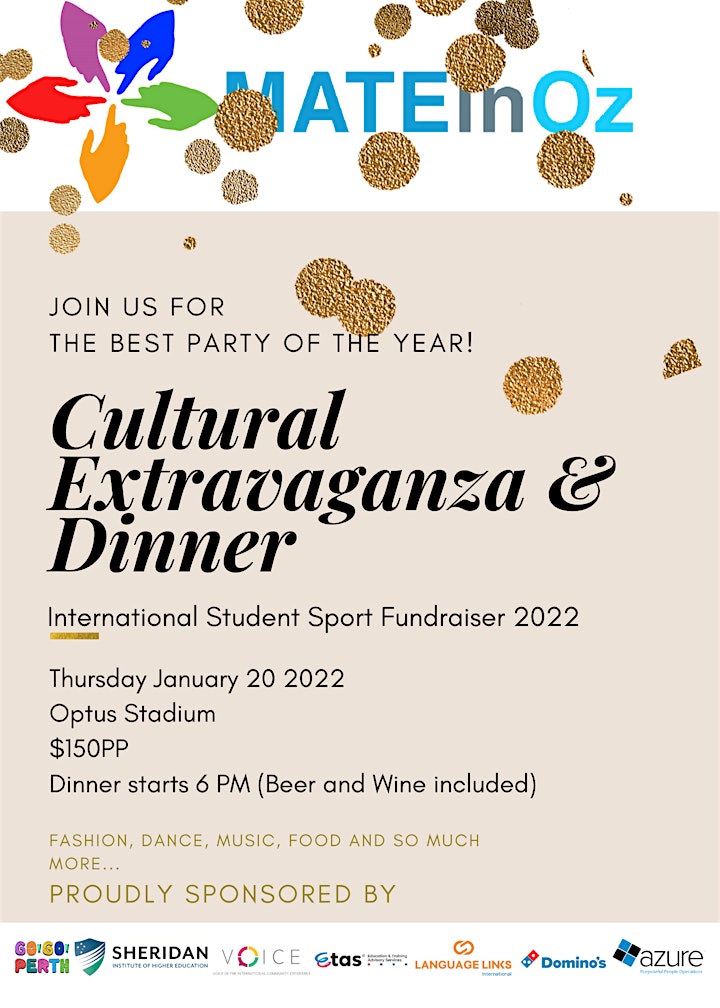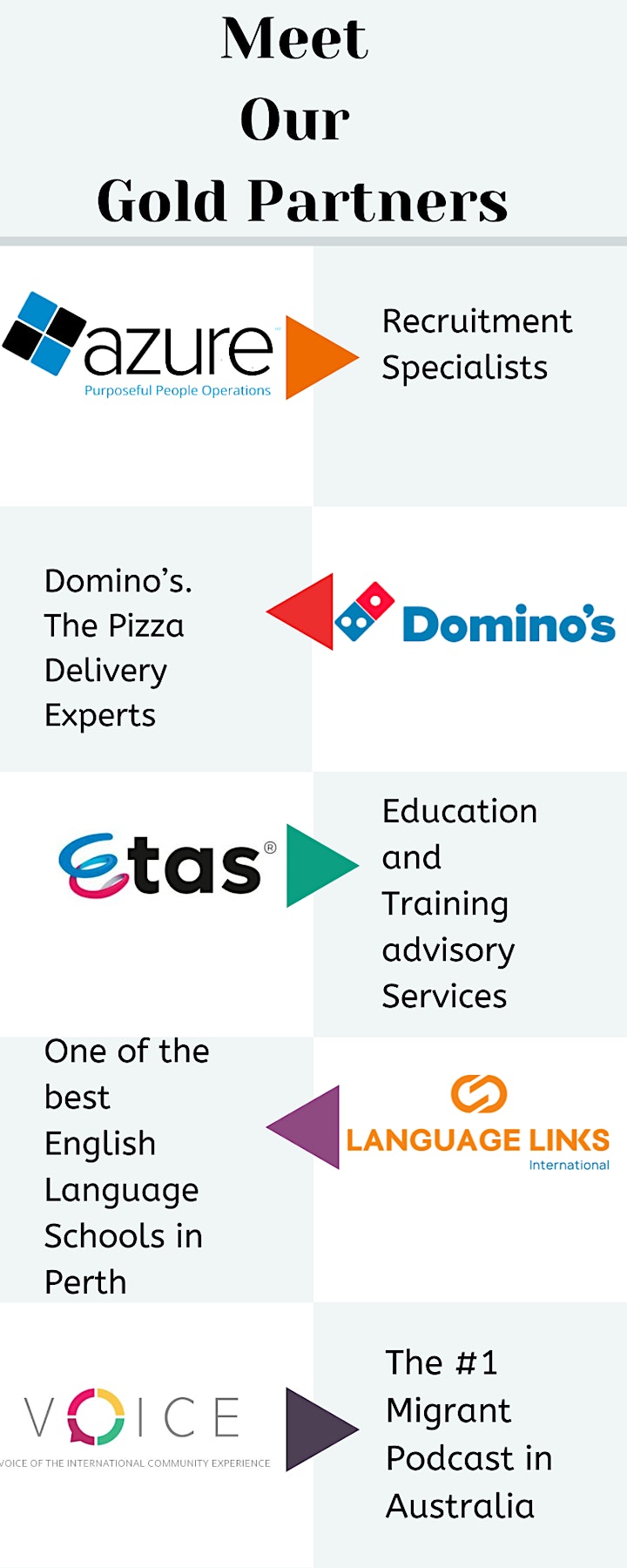 Organiser of Cultural Extravaganza & Dinner