Cultural Diversity - inclusion, intelligence, agility - Making it happen in...
Description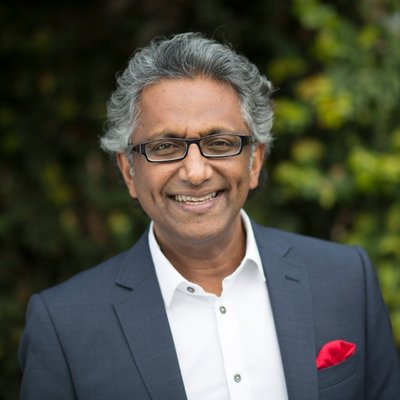 In association with the Australian Intercultural Society, EEON is proud to be presenting Dr. Tom Verghese speaking about :

Cultural Diversity - inclusion, intelligence, agility - making it happen in your workplace
Synopsis
The field of Cultural Diversity has evolved to become broader and deeper to now cover cultural inclusion, cultural intelligence, and cultural agility. Organisations are more and more keen to understand how they can truly harness cultural diversity for strategic outcomes.
Hear Dr Tom Verghese give his perspective as a practitioner who has worked in the field locally and internationally over the last 25 years. He will share reflections and insights on what he has observed over his long career in the field of Cultural Diversity.
About Our Speaker
Dr. Tom Verghese is an internationally renowned consultant, presenter, executive cultural coach, author and founder of Cultural Synergies. Tom's expertise is cultural intelligence, inclusive leadership and high performing international teams. Tom has 26 years of experience working in the field of cultural diversity taking him to over 30 countries.
More about the Australian Intercultural Society
Over the course of the last decade, the Australian Intercultural Society (AIS) has served as the catalyst organisation in forging harmonious relationships between people of differing faiths and cultures, making significant contributions to social harmony.
Further info on the work of AIS can be found at their website: http://www.intercultural.org.au/
Please book early to secure your place as this will be a very popular event.
Event Time:
12:00 - 12:30 pm Lunch and networking (optional)
12:30 - 1:30pm Presentation & Discussions
1:30 - 2:00pm Q & A
Cost: Free for EEON 2018 Financial members, $50 non-members - we invite you to join as a member on the day, however you will need to purchase a ticket to this event prior to arrival.
Please let us know in advance if you have any dietary or accessibility requirements.
Please note, by purchasing tickets to this event you will be added to the EEON mailing list. If you do not wish to receive communication from us, email info@eeon.org.au You can unsubscribe from our newsletters at any time.
In association with:

With thanks to our sponsors: