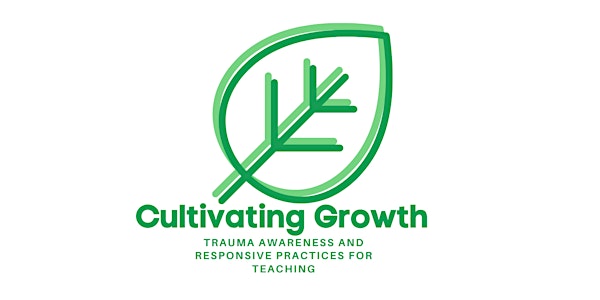 Cultivating Growth Conference
Trauma awareness and responsive practices for teachers
About this event
This a virtual state-wide conference which will be live streamed on Friday 5 November.
Keynote speaker, Bruce Perry, will live stream from the USA on the day, as well as a host of other influential and topical speakers in the area of trauma-informed practices for children and young people.
Teachers will gain a deeper understanding and awareness of trauma informed practice through presentations and sharing of peoples lived experiences.
A variety of key strategies, tools, tips and supports to improve the educational experience and opportunities for young people who have experienced trauma will be presented by several current and influential speakers in the field of trauma informed practice, from both Australia and the USA.
Teachers will leave the day with a greater awareness of trauma and a suite of tools and supports to respond to the children and young people in their classrooms.
The day will run from 9am - 3pm (AEST).