Description
CTF X Pozible | Fashion Crowdfunding Platform Launch & Info Session
Want to learn how to fund your fashion dream?
The Council of Textile & Fashion (CTF) are teaming up with Pozible!
Thats right, we've teamed up with the folks at Pozible, Australia's number 1 crowdfunding platform to create our very own crowdfunding platform for the fashion world.

To celebrate this great partnership and to reveal our brand new platform, we are hosting an event at our Curated Pop-up space in St.Collins Lane.


THE DEETS:
WHERE | Curated @ St. Collins Lane, Green Carpet Room at North end of Level 1, 260 Collins Street, Melbourne, VIC 3000
WHEN | Thursday 21st September, 6pm - 8pm
RSVP | FREE! Via Eventbrite

Come and join us for a glass of vino, pot of beer and all things delicious. Learn from the team at Pozible about how to crowdfund your product and have first access to CTF's brand new crowdfunding platform.
HEAR FROM:
Darren Brown | Head of Business Development, People & Culture at Pozible
Dave Giles Kaye | CEO Council of Textile and Fashion
Nessie Croft | Corepret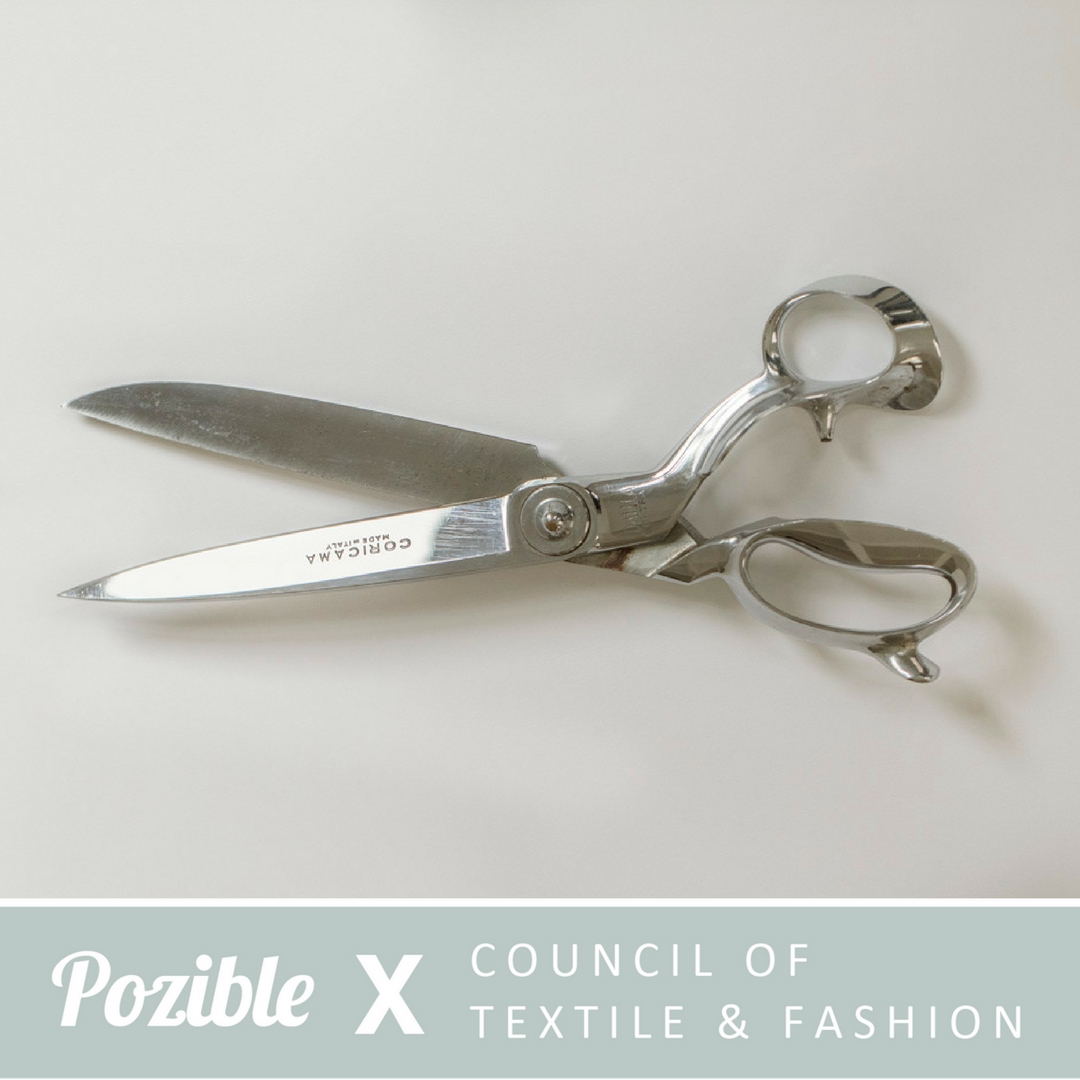 COUNCILOFTEXTILEANDFASHION.POZIBLE.COM | #CTFXPOZIBLE | @COUNCILOFTEXTILEANDFASHION
---
_
MEET POZIBLE
Pozible provides the platform for project creators to present their ideas to a connected audience, worldwide. If people love what you're creating, they can support it by pledging money.In return, project creators offer rewards matched to the level of funding commitment.
What Makes Us Different?
We believe in crowdfunding for everyone. That means providing help to creators to give them the best possible chance of success - and the highest success rate of any major platform. If you'd like to talk about a campaign, get in touch.
How Did It Start?
A few years ago, Rick and Alan were working on another project when they met an artist with amazing talent. Like many such artists, she was frustrated by having to keep her art 'on the side'. The story resonated. They'd heard it many times before from friends and colleagues. They asked themselves: could crowdsourcing be used to make funds available in a way specifically suited to the needs of creative people? Could they build a user-friendly tool allowing creators to secure pledges against offered rewards, thereby making resources available to creators during the critical production and development phases? Driven by their own knowledge of startups and crowdsourcing for social enterprise and community development, they developed a model flexible enough for all kinds of endeavours, with few of the time and complexity issues of traditional funding models.
---
_
MEET COREPRET
Coreprêt believes in continually searching for ways in which to lessen our impact on the environment and improve our ethical standards. We do not claim to know everything, but we do know that we will continue to be open to discussion and innovative ways of working.
Philosophy
Social responsibility is in an important part of Coreprêt's philosophy, and we are continually committed to doing better. We believe in supporting our community, reusing what is already in the world and sourcing suppliers and manufacturers who meet our ethical standards.
Built into our business model is longevity, especially in our pieces. Coreprêt hopes to ensure that our pieces can be circulated in society, in their most valuable form, for the longest time possible.
Coreprêt also hopes to be a catalyst for change. We will continue to explore issues, domestically and globally, in all manner of social categories. As we grow, we will endeavour to support causes close to our heart and ensure they always have a platform from which to spread their message.
Approach
A portion of our garments are produced in-house by the Coreprêt teams, at our head offices, based in Perth and Melbourne. All other garments are produced in conjunction with manufacturing partners in Melbourne or abroad, using sustainable methods and materials.
Coreprêt sources designer surplus, up cycled textiles, organic natural fibres or recycled fabrics to ensure that our environmental impact is as minimal as possible.
Our suppliers are important to our business and we expect them to meet our specific standards in relation to human rights, environmental and ethical business practices. We endeavour to keep much of our supplier network on-shore, but sometimes technology and/or availability of products means that we have to look elsewhere.
At Coreprêt we have set sustainability goals, such as investing in carbon offset programs and working to recycle our waste fabric, that we are continually working towards. If you have any ideas about how to help us achieve these goals send us an email at assistance@corepret.com.
See You There!
---