Description
The Paris climate deal was poised to be the next big solution to global temperature rise. While the deal came into force in November, 2016 broke global temperature records by going down as the warmest year in 136 years. Are we doing the same things and expecting different results? Do we need to re-imagine 'leadership' to avert catastrophe?
CSL is proud to present an exclusive Leadership Panel of future makers as part of the National Sustainable Living Festival 2017. The panel, comprising of CSL Alumni from varied fields, will challenge and 're-imagine' the notion of leadership in today's changing 'climate', shifting power from a handful of individuals to communities at large. They will also address the following questions:
Where's the urgency and where's the room for hope?

How do I reimagine leadership in my sphere of influence?

Where are the leaders of tomorrow?

What does this moment require of us?

What are the options for change that can be implemented today?

What's the new role of politics and business and civil society
Participants will have room to reflect on their own ideas and challenges, as well as, acquire tools to foster growth in leadership. It'll be lively, interactive and totally free of charge.
Our Panelists
Cameron Elliott
Facilitator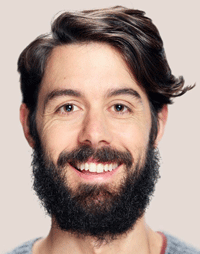 Cameron Elliott is a facilitator with the Centre for Sustainability Leadership and a co-founder and facilitator with The Weekly Service, an organisation that creates deep rituals that lead to community action towards a sustainable and thriving future. Cameron was an evaluation consultant in the sustainability and environment sector for five years. Prior to this, he worked as a researcher at a progressive think tank, the Centre for Policy Development.
Aislinn Martin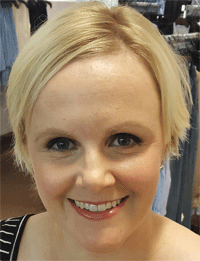 Aislinn has worked with Aboriginal and Torres Strait Islander communities over the past 16 years across a number of sectors. In 2012, Aislinn completed the fellowship with CSL, and has also been a judge for the Banksia Sustainability Awards. She currently works in Aboriginal justice and recently completed an Executive MBA at RMIT. She is passionate about retrofitting older homes to improve individual and family carbon footprints, animal welfare and the role that Traditional Owners play in caring for country.
Eyal Halamish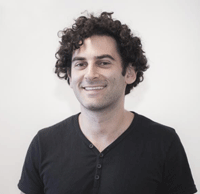 Eyal has been an activist, lobbyist, political staffer, management consultant for Fortune 500 companies in banking and mining and a social entrepreneur. He is currently the CEO of OurSay, an organisation which helps leaders level with their communities with easy to use technologies. His organisation has received a Crikey Media Innovation Award and the International Association of Public Participation Core Values Award in 2013 for helping civic leaders make relevant decisions by keeping their communities close. Eyal is faculty member at the School of Life, a World Economic Forum Global Shaper, Unreasonable Institute Fellow, and Center for Sustainability Leadership Fellow. He also is a director of Code for Australia.
You can find Eyal on Twitter: @eyaloursay @oursayaust or on LinkedIn
Linh Do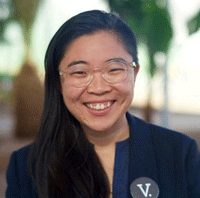 Linh Do is a social change advocate who has been working on environmental issues for the past near-decade. She has a background in community organising, campaigning, new media and strategy development. Linh is most in her element on-the-ground connecting people from different disciplinary skill sets for a common purpose. She is a co-founder of the technology start-up OurSay, and has worked with Climate Action Network International on communicating policy. She is presently the Australian country director for Climate Reality and continues to serve as the editor-in-chief at The Verb. Her work has been featured in Al Jazeera, Vogue, the Huffington Post and the Washington Post amongst others.

You can find Linh on Twitter and LinkedIn
Mo Elleissy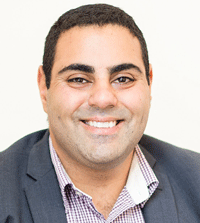 Mo is the Lead Campaigns Manager for OurSay.org, a government focused social media platform that aims to enhance participation in public debate. He has spoken publicly around issues of social policy, terrorism and multiculturalism in Australia, having appeared on SKY News, Sunrise, 774 ABC Melbourne, The Project on Network Ten, SBS's Insight, Buzzfeed, Triple J and Al Jazeera as well as being a regular contributor to ABC News Breakfast. He has also written for the Herald Sun and ABC's The Drum. Mo has worked extensively in the political space having run as a candidate in local government elections, served on policy committees and been employed as a campaign officer for a political party.
You can find Mo on LinkedIn.
Tom Quinn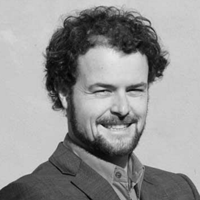 Tom Quinn is the Founding CEO of the Future Business Council, the peak group for the next generation of business. The FBC represents companies driving the transition to a more innovative, sustainable and fair future economy and is setting the 50 year vision for making it a reality.
Tom is a CSL alumni and an experienced communicator, advocate and strategist with a passion for making Australia thrive in the 21st century. He is the author of "The Next Boom: A surprise new hope for Australia's economy".
You can find Tom on Twitter and on LinkedIn.
Rob Murray-Leach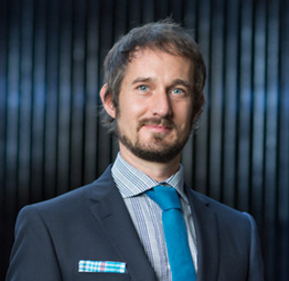 Rob Murray-Leach is the Head of Policy at the Energy Efficiency Council, the Australian peak body for energy efficiency. Rob founded the Council in 2009 and recently stepped down as CEO. He was formerly a member of the Garnaut Climate Change Review and the Prime Minister's Task Group on Energy Efficiency. He has a background in behaviour and sustainability and has contributed to several award-winning books on these topics.
Learn more about the 2017 FutureMakers Fellowship. View more upcoming CSL Events and Workshops.
About Sustainable Living Festival 2017
"In 2017, the Festival stands at the edge of Australia's biggest moment in history. We have the potential to create a great transition but we must activate our communities to enable lifestyles that will urgently stop the warming and safely cool the planet.
This year's program showcases local, national and international talent with a three week program of leading forums, workshops, art, talks, performances, films, and exhibitions."