Sales Have Ended
Registrations are closed
Sorry, you're too late! But, it's always worth reaching out directly to see if we've had any cancellations. Please reach out to our Community Manager Sonia to sonia.diaz-carrillo@qldaihub.com
Sales Have Ended
Registrations are closed
Sorry, you're too late! But, it's always worth reaching out directly to see if we've had any cancellations. Please reach out to our Community Manager Sonia to sonia.diaz-carrillo@qldaihub.com
An overview of the CSIRO Cyber-Physical Systems program, and the research that it has been undertaking in multiple domains
About this Event
Cyber-physical systems are the connection of digital devices to the physical environment.
The mission of CSIRO Cyber-physical systems program is to sense, model and understand the physical environment. By bridging the gap between technology and the world around us, we'll have more data to inform environmental decision-making and action for the benefit of Australian industry and society, particularly in the domains of agriculture, health, environment, manufacturing, mining and safety.
Join our CEO, Sue Keay as she introduces our brilliant panel of experts who specialise in real time in-situ sensing, decision and control, 3D mapping, autonomous robotics, long-term, large scale, distributed sensing, and AI-enabled computer vision:
Dr. Mark Hedley, Acting Research Director, Cyber-Physical Systems. Mark will kick off the presentation with a CPS overview.
Dr. Nicolas Hudson, Group Leader, Robotics and Autonomous Systems Group, CPS. Based on his experience, Nick will dig into the details of how CSIRO uses AI for underground 3D mapping with robots.
Dr. Mohsen Radfar, Research Scientist, Cybernetics Group, CPS. Discover AI chipsets at the edge with Mohsen.
Dr. Brano Kusy, Group Leader, Distributed Sensing Systems Group, CPS. Brano will cover the Marine IoT topic.
Dr. Dadong Wang, Team Leader, Image and Computer Vision Group, CPS. AI in Agriculture is Dadong's specialty.
Dr. Sara Khalifa, Research Scientist, Distributed Sensing Systems Group, CPS. Sara will closure these excellent six talks with AI in Self-powered Wearable IoT.
This session will give you an overview of the CSIRO Cyber-Physical Systems (CPS) program and you will have an understanding of AI for underground 3D mapping with robots, AI chipsets at the edge, AI in Marine IoT, in agriculture and in self-powered wearable IoT.
Event Details
Date: Friday 30th October
Time: 4:30 to 5:30pm (30 minute short talks followed by Q&A)
Access: We will email all registrants a Zoom link prior to the event on Friday.
If you have any questions, please reach out to our Community Manager, Sonia via sonia.diaz-carrillo@qldaihub.com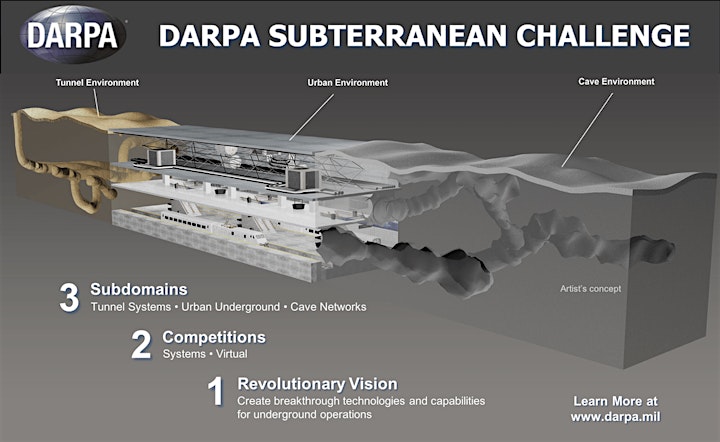 Meet your speakers
Dr. Mark Hedley, Acting Research Director, Cyber-Physical Systems
Mark currently leads the Cyber-Physical Systems Program in Data61. He received a B.Sc degree, majoring in Computer Science and Pure Mathematics, and a B.E. (Electrical) degree with University Medal and First Class Honours, both from the University of Sydney. He subsequently completed a Ph.D. in medical imaging, and was a member of the academic staff also at the University of Sydney, where he undertook research in medical imaging, image processing and video compression. During this time he was also part of a start-up company, Dilithium Networks, developing video coding solutions for transcoding gateways. Mark then joined CSIRO, where he has led projects in video coding, acoustic imaging, wireless communications and tracking, and he has held a number of leadership positions.
Mark has led the development of wireless positioning technology at CSIRO over the last decade, for which he has been awarded multiple industry awards. Mark is an author of over one hundred international publications, numerous reports for industry, and over ten patents. Mark is a Senior Member of the Institute of Electrical and Electronics Engineers.
Dr. Nicolas Hudson, Group Leader, Robotics and Autonomous Systems Group, CPS
After leading the Robotics and Autonomous Systems Group for two and half years, Fred Pauling is now stepping down to focus on the development and commercialisation of CSIRO's next-generation Wildcat, our 3D localisation and mapping technology.
Before joining CSIRO, Nicolas lead the [Google] X Robotics perception team, with a focus on applying machine learning to mobile manipulators. During his time at Google, he also worked for Boston Dynamics on whole body humanoid manipulation. Prior to Google, Nicolas was at NASA's Jet Propulsion Laboratory (JPL), where he lead/contributed to several US Department of Defense projects in mobile manipulation, including JPL's winning DARPA ARM team, the DARPA Robotics Challenge, and technology development tasks for Mars Sample Return. This work culminated in Nicolas being awarded NASA's Early Career Achievement Medal for contributions to robotic manipulation autonomy.
Dr. Mohsen Radfar, Research Scientist, Cybernetics Group, CPS
Dr. Radfar received a PhD in Electronic Engineering in June 2014, a Master's of Computer Engineering (Computer Architecture) in 2007 and a Bachelor's majored in Applied Mathematics and minored in Computer Engineering (Hardware) in 2004. He has also completed a postdoctoral fellowship at Purdue University, IN, USA, on the design of neuromorphic circuits using spintronic/nano-magnet devices.
His research has been focused on the design and implementation of ultra-low power digital and analogue electronic and spintronic systems and his results have been published in several prestigious journals. He has been leading AISC R&D and PhD student projects in the Centre for Technology Infusion, La Trobe University since 2012 and is currently with CSIRO as a research scientist in ASIC design. His research interests include RF, analog and digital microelectronic design, neuromorphic spintronic design, Hardware accelerated Artificial Intelligence, and computer architecture.
Dr. Radfar has also received the Endeavour Scholarships and Fellowships Award from the Australian Government and various grants, including the Research Focus Area (RFA) Grant from La Trobe University to pursue his interests. He is also a peer reviewer for various journals such as IEEE Transactions on Very Large Scale Integration (VLSI) Systems and IEEE Access.
Dr. Brano Kusy, Group Leader, Distributed Sensing Systems Group, CPS
Dr. Brano Kusy is a principal research scientist and Group Leader of the Distributed Sensing Systems in CSIRO. His research is on the new frontiers in networked embedded systems, mobile and wearable computing, and Internet of Things. His work has focused on scalability and energy efficiency of resource-constrained distributed systems and algorithms for coordinated control, spatio-temporal synchronization, reliable wireless communications, on-device machine learning, and adaptive sampling. Brano has applied wireless sensing technologies across several domains, including behavior sensing of wildlife, pasture intake of livestock; high-granularity sensing of user comfort in commercial buildings; surface mine rehabilitation; and scalable underwater environmental surveys.
Brano is an internationally respected scientist. He has served as the General Chair of IPSN'20, is regularly involved in the Program Committees of top-ranked international conferences ACM SenSys, ACM/IEEE IPSN, EWSN, IEEE MASS, IEEE ICDCS and has served on the TinyOS Core Working Group. His publications have more than 6500 citations and an h-index of 29 and his work on Flooding Time-Synchronization Protocol won the prestigious "Test of Time Award" from ACM SensSys conference. Prior to his work at CSIRO, Brano has obtained a Masters degree in Computer Science from Comenius University, Slovakia, a PhD degree in Computer Science from Vanderbilt University, USA, and worked as a postdoctoral fellow with Prof. Leo Guibas at Stanford University between 2007 and 2009.
Dr. Dadong Wang, Team Leader, Image and Computer Vision Group, CPS
Dr Dadong Wang is a Principal Research Scientist & the leader of the CSIRO Quantitative Imaging Research Team, part of the CSIRO Data61. The research team has extensive experience and a track record in developing intelligent end-to-end imaging and image analysis solutions and via collaboration with innovation partners bring them to the market.
Dadong is also an adjunct Professor at the University of Technology, Sydney (UTS) and a Conjoint Associate Professor at the University of New South Wales (UNSW). Prior to joining the Commonwealth Scientific and Industrial Research Organisation (CSIRO) in 2005, he had worked for two multinational companies for six years, developing large intelligent systems for monitoring and control. His main research interests include image analysis, computer vision, artificial intelligence, signal processing and software engineering. He has been developing automated image analysis solutions for scientific and industrial applications, with the aim of increasing both quality and quantity of information extracted from multi-dimensional image data.
Dadong has published over 100 research papers, book chapters and reports. His research team was awarded CSIRO Divisional Research Achievement Awards in 2013, 2012 and 2010, respectively, and was awarded the Engineering Excellence Award by Engineers Australia Sydney Division in 2009. The team was the winner of R&D category of ACT iAwards in 2014 and 2018. In 2015, the team won merit awards in the R&D category of NSW and Queensland iAwards, respectively. He is a senior member of the IEEE.
Dr. Sara Khalifa, Research Scientist, Distributed Sensing Systems Group, CPS
Dr Sara Khalifa is a research scientist at Data61|CSIRO (formerly known as NICTA) and a conjoint lecturer at UNSW. Her current research interests include ubiquitous and pervasive computing, smart wearables, Internet of Things, and energy harvesting.
She received a PhD degree in Computer Science and Engineering from University of New South Wales, Sydney in 2016. For her PhD thesis entitled "Energy Efficient Human Activity Recognition for self-powered Wearable devices", Sara received the 2017 John Makepeace Bennett Award which is awarded by CORE (Computing Research and Education Association of Australasia) to the best PhD dissertation of the year within Australia and New Zealand in the field of Computer Science. She is also the recipient of the 2017 NSW iAwards Mobility Innovation of the year, 2017 NSW iAwards Research and Development Project of the year, the 2016 Commended Australian NASSCOM Innovation Award, the 2015 CISRA Best Research Paper Award, among others.
She has authored more than 20 papers in the area of pervasive computing and pattern recognition. She has been a reviewer of a number of conference papers and journals. She received a postdoctoral writing fellowship from NICTA (Dec 2015-Mar 2016) and worked as a research assistant (Sep 2015-Nov 2015) at CSE, UNSW. She received a B.Sc. and M.Sc. in computer science from Zagazig University, Egypt in 2007 and 2011 respectively. She has secured First Class with Distinction throughout her studies. She was a Lecturer Assistant in the Faculty of Computers and Informatics, Zagazig University, Egypt from September 2007- January 2012. During this period, Sara taught various Computer Science subjects and worked as a co-Supervisor for several undergraduate student projects.