Sales Have Ended
Ticket sales have ended
Gratitude. We will chill you soon. Namaste P.S Please bring a towel to place on mat provided.
Sales Have Ended
Ticket sales have ended
Gratitude. We will chill you soon. Namaste P.S Please bring a towel to place on mat provided.
Sound Bath Healing Meditations
About this event
Would you love to take an hour to relax, unwind and de-stress?
Join us in our peaceful crystal energized Zen Zone at Muse Crystals & Mystical Gifts in Loganholme Brisbane for a wonderfully relaxing Sound Bath.
Your mind, body and soul will be soaked in waves of soothing, relaxing, echoing sound from crystal bowls, tibetin bowls, traditional wind and percussion instruments.
What are the benefits of Sound Baths?
.Calms your body and mind.
.Reduces stress and anxiety.
.Increases focus and clarity.
.Decreases tension and fatigue.
.Boosts your mood and reduces feelings of anger.
.Improves sleep.
.Elevates feelings of spiritual well-being.
What do I wear to a sound bath? ...
You should wear loose, comfortable clothing and - as you will be lying still for an hour in a sleep-like trance – something warm. Stylish yoga casuals, cashmere pashminas or sweat pants and baggy T: it's up to you.
How often should you do a sound bath?
Generally, 1-2 sessions per month are recommended. However, if you are experiencing emotional, physical or mental challenges that need to be addressed, or just wish to feel fantastic most of the time then weekly sessions are better
What will I feel after a Sound Bath session?
A study from 2016 found that people reported significantly less tension, anger, fatigue and depression after doing sound meditation with a Tibetan singing bowl. Feelings of spiritual well-being also increased, and the effects were most notable among people who'd never tried sound therapy or singing bowls before.
Sound baths aren't a replacement for proven treatments, but they can be considered a low-risk complement to any other methods you've been exploring with your doctor.
Come and immerse yourself with the healing vibrations of crystals, meditation and soothing sounds with Sound Healer
Michael Bennett ...
TUESDAY SESSIONS
6pm -7pm
7:30pm - 8:30pm
WEDNESDAY SESSIONS
6pm-7pm
7:30pm - 8:30pm
Please note these Tickets are non-refundable or transferable.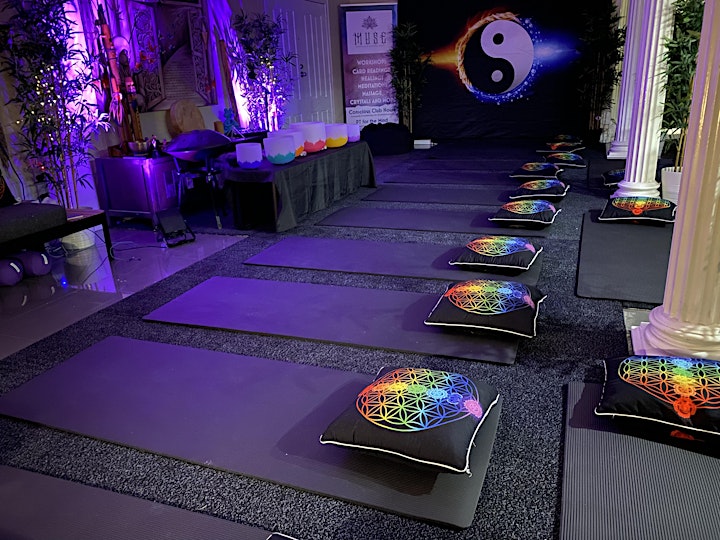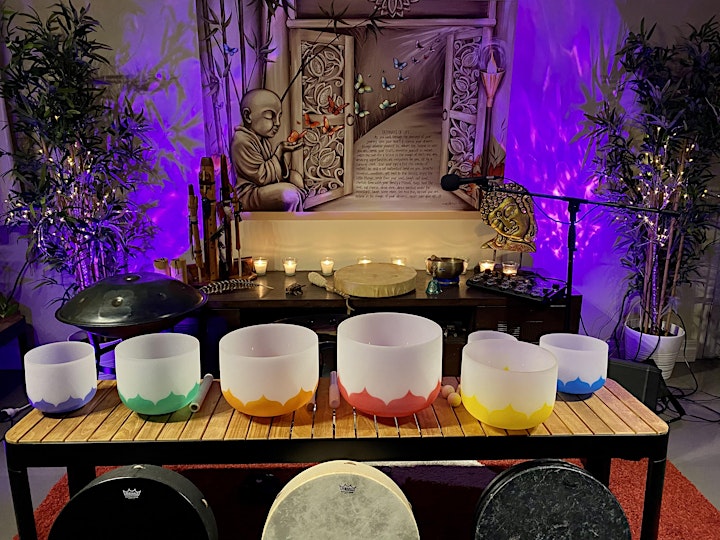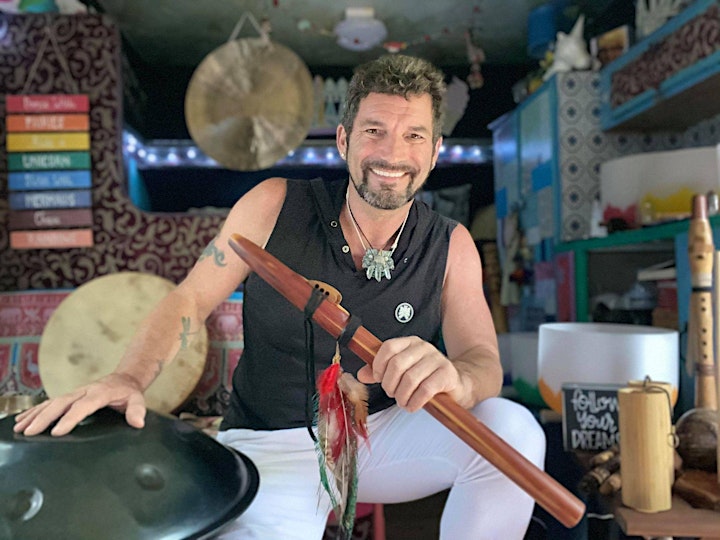 Organiser of Crystal Sound Healing
SOUND BATH - SOUND HEALING
What is sound therapy?
Michael's healing vibes are channelled through the Native American Lakota Love Flute and generated through an eclectic range of percussion instruments that will open your heart and relax your mind.
Through his magical sound baths, he will take you on a journey that melts away all of the "things" that are filling your mind and lull you to a calm and restful experience throughout your whole body.
Sound healing therapy uses aspects of sound to improve physical and emotional health and well-being. The person being treated partakes in the experience with a trained practitioner. Sound therapy may involve:
listening to music
singing along to music
moving to the beat of the music
meditating
playing an instrument
Healing with sound is believed to date back to ancient Greece when music was used in an attempt to cure mental disorders. Throughout history, music has been used to boost morale in military troops, help people work faster and more productively, and even ward off evil spirits by chanting.
More recently, research has linked music to a number of health benefits, from boosting the immune system, relaxing the nervous system and lowering stress levels.