Learn more about meditation and crystals and how to incorporate them into your life.
About this event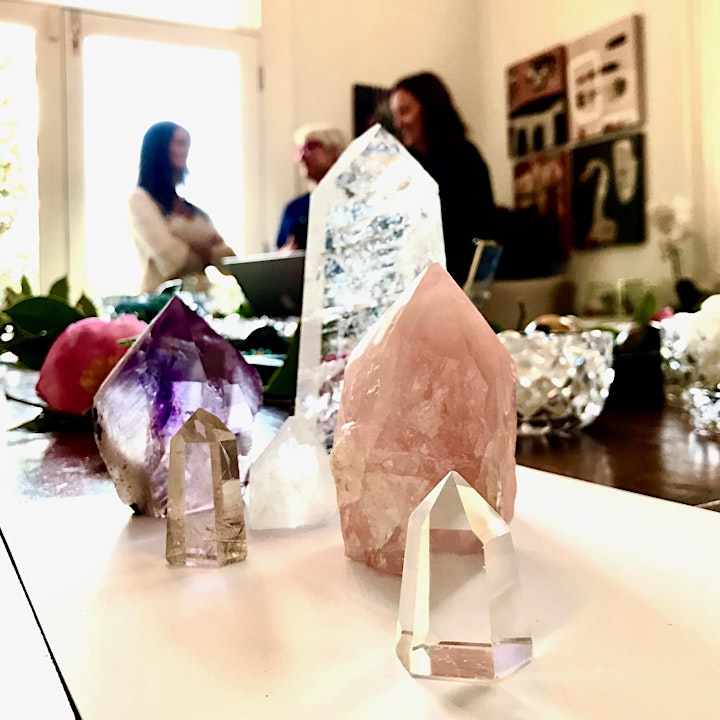 WORKSHOP WITH THE ASTRO GIRLS
With a great love of crystals and over 25 years of experience working with them, Rosemary is definitely the chick to ask if you have any crystal queries.
You will learn more about:
the historical use of crystals
tuning into a crystal
how to select the best crystal for you
what it means to "work" with a crystals
setting intensions
experience crystals through exercises
create your own crystal layout
participate in a group healing
During the workshop Rosemary will guide you through a meditation.
Our workshops are held in a beautiful Victorian home in the heart of Randwick opposite St Judes Heritage Precinct.
Eugenie's background in interior design is more than apparent as you step into the warm, elegant environment filled with the most beautiful crystals from different parts of the world.
If you are curious to learn more about meditation or crystals and how to incorporate them into your life this is the perfect workshop for you.
The Astro girls welcome you with enthusiasm and a fun filled environment.
Coffee, Tea and refreshments provided.
Off street parking is readily available.