Enjoy a special crystal sound meditation surrounded by beautiful big crystal beings, with the Crystal Singing Bowls and Crystal Lyre.
About this event
A special event held in the high vibration of the many special crystals that are at the Crystal Caves, in Atherton. This meditation will be powerful, deep and healing. Renee will be playing the Clear Quartz Crystal Singing Bowls and Chakra Bowls and the Crystal Lyre in a special meditation to assist in maintaining high vibrations .
4pm: Casual tour through the caves, take your time to look, explore and feel....
5pm: Crystal Singing Bowls and Lyre sound meditation - seated in chairs
6pm: Intimate shopping experience with mocktails and nibblies
Limited numbers. More enquiries contact Renee 0428 846 799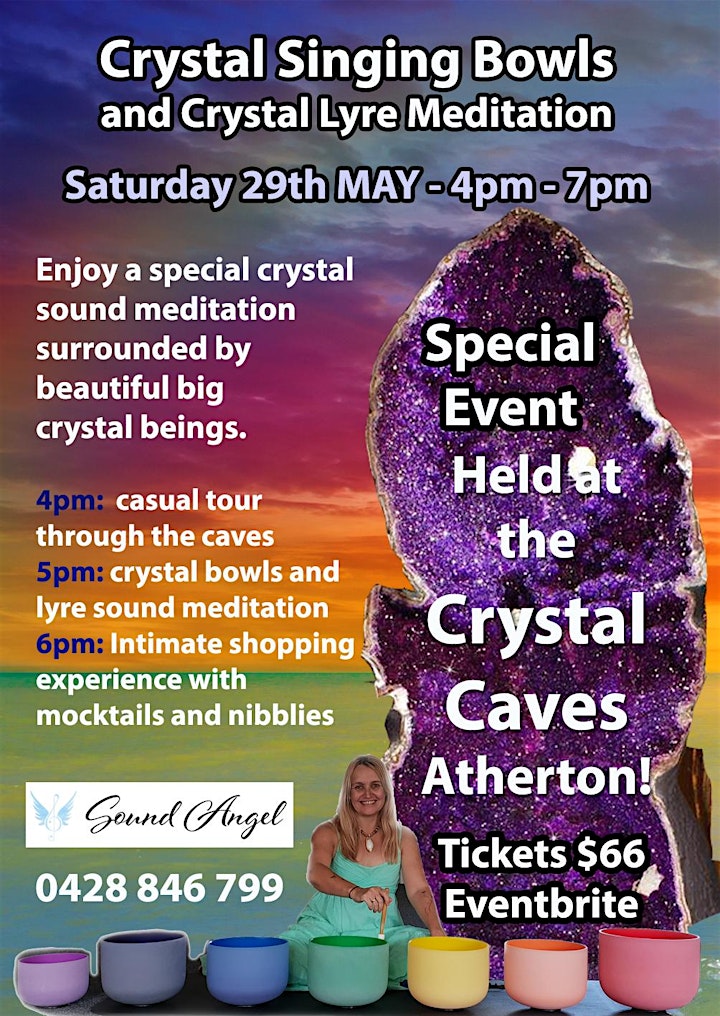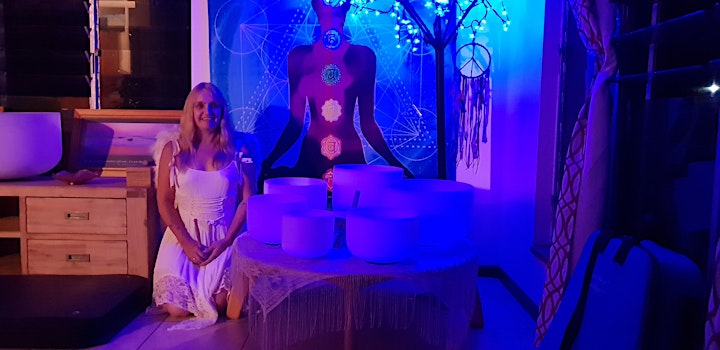 Organiser of Crystal Bowls and Lyre in the Crystal Caves