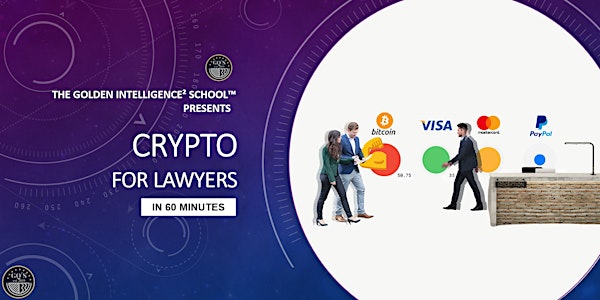 Crypto for Lawyers in 60 Minutes (Sunday 12 December 2021 @ 11:00am AEST)
Sales Have Ended
Ticket sales have ended
Congratulations! You are locked in for the free livestream. We will contact you before the event with final instructions, and links for the events and offerings. If you are attending livestream, please ensure your computer is setup for view the livestream content and test the links to ensure these are working. Otherwise, for now, please pencil in 12:00PM UTC10+ Friday 10 September 2021, as showtime. Countdown to crypto domination ... 5, 4, 3, 2 ... :)
Sales Have Ended
Ticket sales have ended
Congratulations! You are locked in for the free livestream. We will contact you before the event with final instructions, and links for the events and offerings. If you are attending livestream, please ensure your computer is setup for view the livestream content and test the links to ensure these are working. Otherwise, for now, please pencil in 12:00PM UTC10+ Friday 10 September 2021, as showtime. Countdown to crypto domination ... 5, 4, 3, 2 ... :)
Attention Lawyers: Presenting the Legal Road to Navigate & Dominate Crypto Land (in 60 Minutes +).
About this event
Join us for this essential ☣️ Crypto for Lawyers Livestream CPD Session ☣️, for a birdseye view on everything crypto, bitcoin, blockchain for lawyers, and what it all means for you and your clients.
This Livestream will be run via private link online on Sunday 12 December 2021, 11:00AM - 12:30PM AEST, with time for questions/discussion included. Attendees will also get our Continuing Professional Development (CPD) Pack at the end of the stream, which includes the livestream PPT slides, full script, handouts, cheatsheets and certificate, to keep for your own knowledge base or to even run your own Crypto for Lawyers training and present it to your firm.
You definitely won't want to miss this one!
TOPICS WE WILL COVER
🚀 The areas lawyers should focus on in crypto to prepare for a crypto world and stay ahead of the curve (hint: tips to draft smart contracts, blockchain property registrations, securities, tax, AMLFT)
🚀 The critical empirical/material facts about crypto you should know
🚀 Breakdown of crypto adopters vs crypto resisters
🚀 Significant innovations in crypto you may not know about that WILL change the game
🚀 Crypto predictions for the law & legal practice, and what you should do to prepare
Please note, because this is a very short livestream, we couldn't possibly cover all this content in full detail. We will only be able to cover a very high level birdseye view of these topics.
If you attend and want more, we offer a Written Crypto Law Brief and/or a One Day Intensive Program - details in the Livestream.
REGISTER NOW TO SECURE YOUR SPOT
NOTE - DUE TO POPULAR DEMAND WE ARE RUNNING THIS SESSIONS AT OTHER DATES IN DECEMBER. CHECK OUT EVENTBRITE PAGE FOR MORE.
Godspeed. And remember: in Crypto Land, information is key.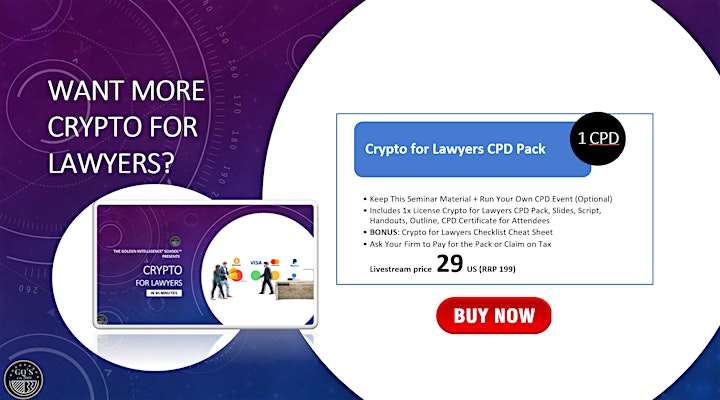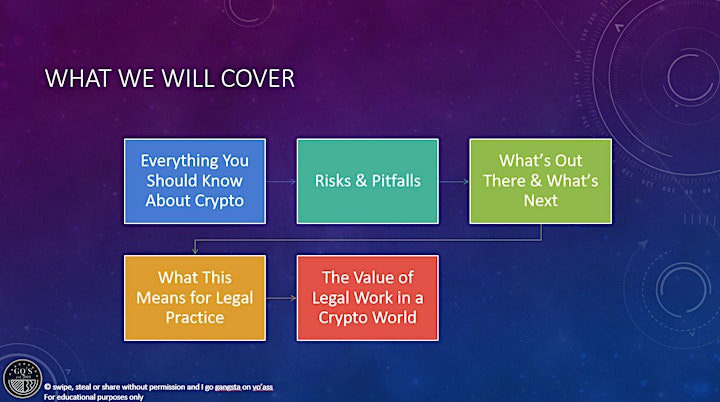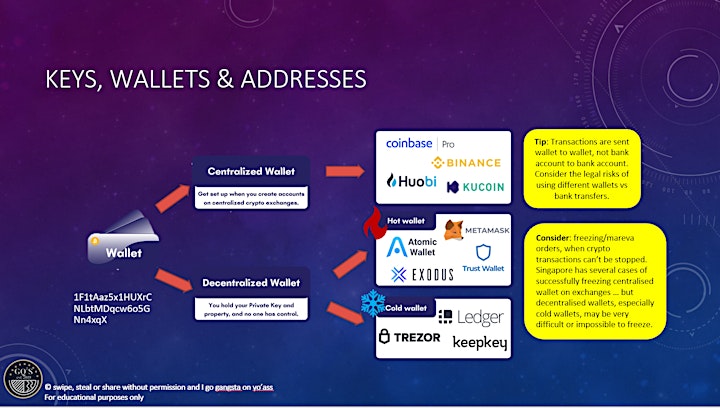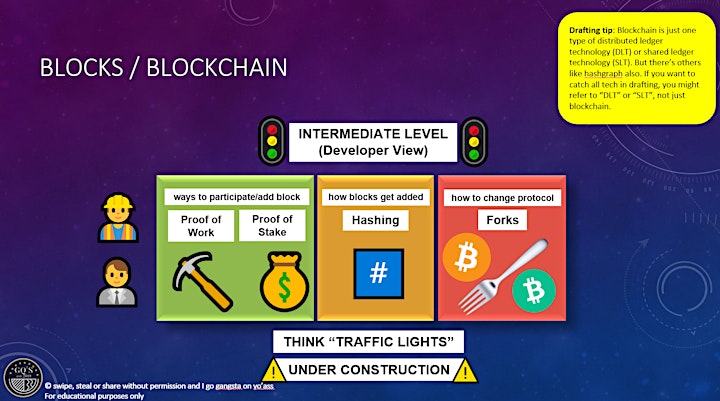 Date and time
Location
Refund policy
Organizer of Crypto for Lawyers in 60 Minutes (Sunday 12 December 2021 @ 11:00am AEST)