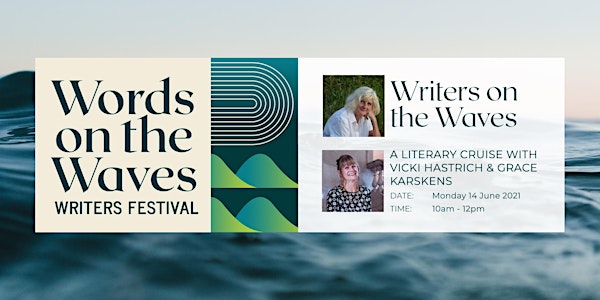 Cruise - Writers on the Waves with Grace Karskens and Vicki Hastrich
Location
Woy Woy Wharf
The Boulevarde
Woy Woy, NSW 2256
Australia
Literary Cruise - Writers on the Waves with Grace Karskens and Vicki Hastrich
About this event
Bring your coffee and join us aboard The Sorrento for two authors speaking to the beauty and importance of Brisbane Water. Grace Karskens is a Professor of History and will speak about how fundamentally important the local waterways were in the early years to both settlers and Aboriginal people, as well as introducing her book, People of the River. Vicki Hastrich is a novelist and essayist and will speak to her memoir, Night Fishing, growing up on the local waterways, art and the creative process.
The cruise will leave at 10.00am sharp from Woy Woy Wharf and will head to Gosford and then back around via Saratoga.
We aim to be a COVID-19 safe event. Please stay home if you're feeling unwell. The festival organisers reserve the right to cancel the event due to unforeseen circumstances, including COVID-19 NSW restrictions/lockdowns.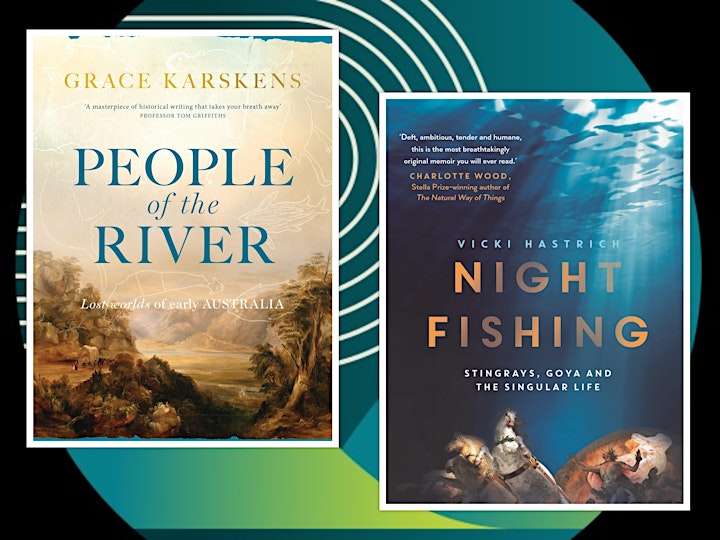 Speakers
Vicki Hastrich
Vicki Hastrich is a Sydney writer. Her two novels, Swimming with the Jellyfish and The Great Arch were published in 2001 and 2008 respectively. Turning to memoir, her most recent work is Night Fishing: Stingrays, Goya and the singular life. The book takes the form of a collection of essays with a focus on the place she loves, the Brisbane Water on the New South Wales Central Coast. A cornerstone essay in the collection, 'Things Seen', was first published in The Best Australian Essays 2016. Writing in the Times Literary Supplement, critic Beejay Silcox has called Night Fishing 'the literary equivalent of a glass-bottomed boat, a frame for wonderment'. Vicki is currently working on a biography.
Grace Karskens
Grace Karskens is Emeritus Professor of History in the School of Humanities and Languages at the University of New South Wales. She began her career as a public historian, served as a Trustee of the Historic Houses Trust of New South Wales and is a founding member of the online Dictionary of Sydney. Her books include Inside the Rocks: The Archaeology of a Neighbourhood, the multi-award-winning The Rocks: Life in Early Sydney and The Colony: A History of Early Sydney, which won the 2010 Prime Minister's Literary Award for non-fiction. Grace's latest book People of the River: Lost Worlds of Early Australia was published by Allen & Unwin in 2020. At present, she is working with Darug people on the collaborative Dyarubbin: The Real Secret River project, funded by the State Library of New South Wales' Coral Thomas Fellowship.