Description
Workshop
The co-founder of Australia's favourite and most successful crowdfunding platform will provide an interactive session where he provides insight from many of the successful projects hosted though the platform.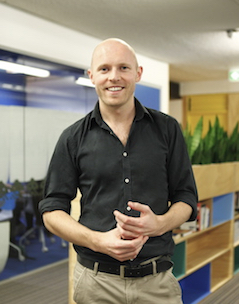 Crowdfunding is about building your customers and your fanbase, breaking away from gatekeepers and getting that cash to help make your passion project become a reality.
Alan Crabbe, the co-founder of Pozible, will be offering specific advice on how to plan your project, tips for running your campaign, and pretty much everything you need to know to drop a successful project on Pozible, including:
Building a social media presence

Putting together the content for your project

Making a promotional video

Choosing rewards
Whether you're raising funds for your start-up, your research project, a social enterprise, an app, an artwork, or for materials for your latest volunteering / community development venture, you can host your project on Pozible.
Pitch
Everyone will have the option to pitch their idea in 60 seconds. Think 60s elevator pitch. This an opportunity to share your idea and explain what you need help with.. apart from the funds.

About Pozible
Pozible is a crowdfunding platform and community-building tool for creative projects, social impact projects, startups and ideas. It was developed to help people raise funds, realise their aspirations and make great things possible.
Crowdfunding with Pozible is a way for motivated makers to access funding beyond 'official' channels by talking directly to switched-on consumers, fans, peers and like-minded strangers.
Whether you're a part-time photographer, aspiring illustrator, avant-garde kazoo virtuoso or app-developing wizard, you can host your project on Pozible!