Crowdfunding For a Project: A real success story! -Business Women Australia...
Description
Join us for lunch at the July Business Women Australia Melbourne Success Circle.
TOPIC: Crowdfunding for a project - A real Success Story!
How to engage support and connect with a community that spreads excitement, commitment and involvement using Crowdfunding.
Followed by a delicious lunch and glass of bubbles!
Be inspired by Actor, Director, Voice-Over Artist, Writer and Producer Tawni Bryant and hear how a successful Crowdfunding campaign enabled the comedy series "Method" to get off the ground.
Combining forces with fellow actor and filmmaker, Jemore Velinksy, saw an innovative idea for a new comedy series being crafted into a pilot episode and then a season series. It was made possible by having a plan and tapping into an inspired community happy to commit funds along the way.
Tawni will share how the production concept and crowdfunding evolved and how Kickstarter was used to raise more than they expected. She will also discuss the choices of funding platforms considered, the incentives offered, challenges and opportunities that arose, along with the communication strategy needed across social media channels to kept backers engaged throughout the process. Hear how the flow-on effect of the venture caught the attention and support of industry stakeholders and the big guns at Screen Australia. With one season of "METHOD" ready to go, this captivating story following the hilarious lives of two struggling actors, who happen to be best friends with a shared dream, will soon be on our screens. Art does reflect real life indeed! Don't miss this Melbourne Circle - seats are limited, so book today to avoid disappointment.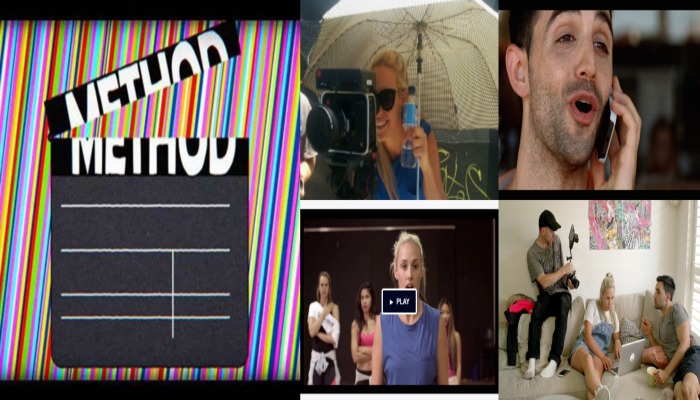 About Tawni Bryant:
Tawni is a Premium Member of Business Women Australia and a multi-award winning actress, writer and director, and a wine consultant. A graduate of the prestigious 16th street actors studio in Melbourne, she has also trained at the acclaimed Margie Haber studios in LA. Tawni has worked extensively in Australia on shows such as 'The Slap', Fat Tony & Co., (where she gave a knockout performance as the ruthless Emma Styles) & a guest spot on Winners and Losers.
Tawni co-wrote, produced & starred in 'Lucy', a comedic short film selected in the top 100 films for TROPFEST 2016 and now circulating the festivals having landed two awards at the Peninsula Short Film Festival: People's Choice for Best Film & Best Actor overall for Tawni. She loves her work as a Wine Consultant where she has great pleasure representing Woods Wines with high quality boutique wines from France and New Zealand, as well as looking after small Australian producers.
Learn from some incredibly talented Business Women Leaders
Business Women Australia Success Circles are women-only events and limited in size to allow a supportive, immersive and connected experience for learning and sharing. Book your seat quickly to avoid missing out.
WHO SHOULD BOOK?
Success Circles provide professional development and knowledge sharing for:
business owners

entrepreneurs

executives and managers

professionals

women on boards

emerging leaders

women who desire growth and real connections
More than networking!