Description
So now that we have new equity crowdfunding laws in Australia, what's in it for you and other early stage startups?
To answer these questions and more we're inviting Matthew Pinter, Chairman of the Crowdfunding Institute of Australia for a special Wednesdays @ Aeona on the 21st of June. Matt will be helping us unpack the new laws and proposed amendments that should expand the opportunity to proprietary companies.
Find out if the crowd is the right option for growth, promotion and funding, and consider what access to investment could mean for retail investors, previously locked out of early stage funding for over 60 years.
Matt's happy to take any of your questions onboard but if you're wondering:
What's the best way to sell shares in your startup?
Different funding strategies based on the type of product you offer?
What's the legal framework that allows this?
Then we'll see you on Wednesday.
---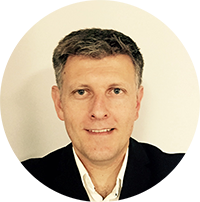 Matthew is the Chairman of the Crowd Funding Institute of Australia, and Director of TMeffect, a syndicate investment and equity crowdfunding platform owner offering funding for high growth early stage companies. Matthew has a portfolio of start-up investments from FMCG to digital disruptors.
As an ICAANZ fellow and Licensed Business Broker, Matthew has been deeply engaged in M&A and Start-ups throughout his professional career, including highlights such as trade sales to Oracle & IGT.