Description




We would like to Acknowledge that the land we will be walking on is the traditional lands for the Kaurna people and that we respect their spiritual relationship with their Country. We also acknowledge the Kaurna people as the traditional custodians of the Adelaide region and that their cultural and heritage beliefs are still as important to the living Kaurna people today.
CroakeyGO

Adelaide

An act of walking journalism with the Croakey Connective, including Melissa Sweet, Ruth Armstrong and Lesley Russell. A walk mapped by Tirritpa Ritchie, a Kaurna man who guides "A Walking Classroom Through Kaurna Country".

Join us to walk and talk about issues of public health.
What is CroakeyGO?
CroakeyGO is an act of Walking Journalism.
Walking is so much more than ambulation and something we do for physical activity. It can be art, a communal, social and spiritual experience, and a profound form of protest and consciousness-raising. Croakey are also interested in exploring walking as a form of journalism.
The collective connective capacity at Croakey create a platform for which health concerns and issues of interest to local communities, readers and contributors can be amplified.
CroakeyGO Adelaide is organised by Croakey in conjunction with the Public Health Association Australia SA Branch. The PHAA is the principal non-government organisation for public health in Australia and works to promote the health and well-being of all Australians. The Association seeks better population health outcomes based on prevention, the social determinants of health and equity principles.
What will we do at the CroakeyGO walk?
We will walk the beautiful city of Adelaide while we talk about public health. Following on from the 2017 South Australian Population Health Conference, we will discuss the overarching themes that emerge over the course of the conference. Researchers and practitioners will have the chance to discuss their work via live Periscope and Facebook Live interviews. But this walk isn't just for researchers and practitioners. We welcome anyone who is passionate about population and community health; this includes community members who wish to talk about health within their own community.
Specific details of the event
We will meet at the Adelaide University Footbridge at 9.15am for a 9.30am start. Our walk will be easy paced and accessible, taking approximately 2.5 hours, stops included.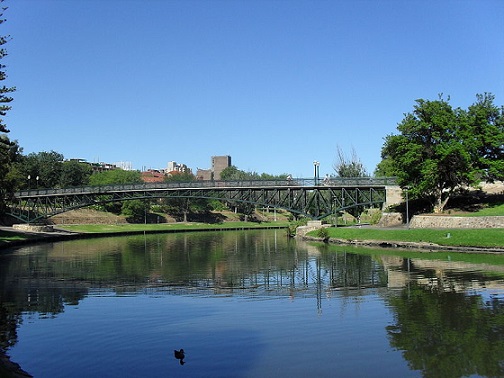 We will trail along the Karrawirra Parri (River Torrens), through the CBD and parklands, including the spectacular Botanical Gardens of South Australia.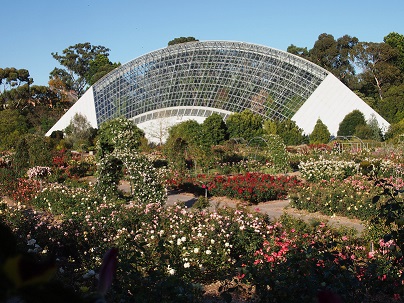 The Botanical Gardens contain many local flora that hold significance to the local Kaurna people who have used these for medicine and food for centuries. See the River Red Gum, the beauty that can grow over 700 years. Hear how it is used by local Kaurna people for everything!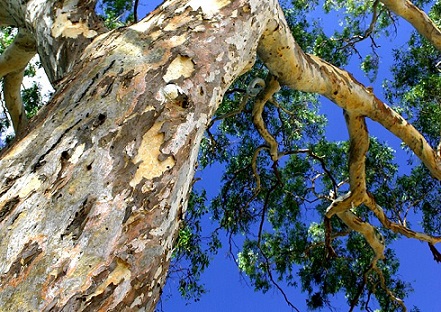 We will talk about public health, key messages from the 2017 State Population Health Conference and the cultural significance of the lands on which we will be walking and its relation to health and wellbeing for the Kaurna people. We plan to do a number of Periscope interviews with the #CroakeyGO walkers, so even if you can't make it to Adelaide, please consider joining us virtually.
After our walk, please join us for a lunch at a café in vibrant Rundle Street were we can further chat. Please note lunch is not included and will be at the participants own expense.
What to bring:
Your walking shoes

Sunscreen

Water bottle

Hat

Phone/camera (not required)
Please register your interest in the event.

For more information about the organisations please visit:

www.phaa.net.au
www.croakey.org