Our last event saw the walls of Flamingo Lounge shake with the European Vibes of Croatian nightlife. Let's Do It Again !!
About this event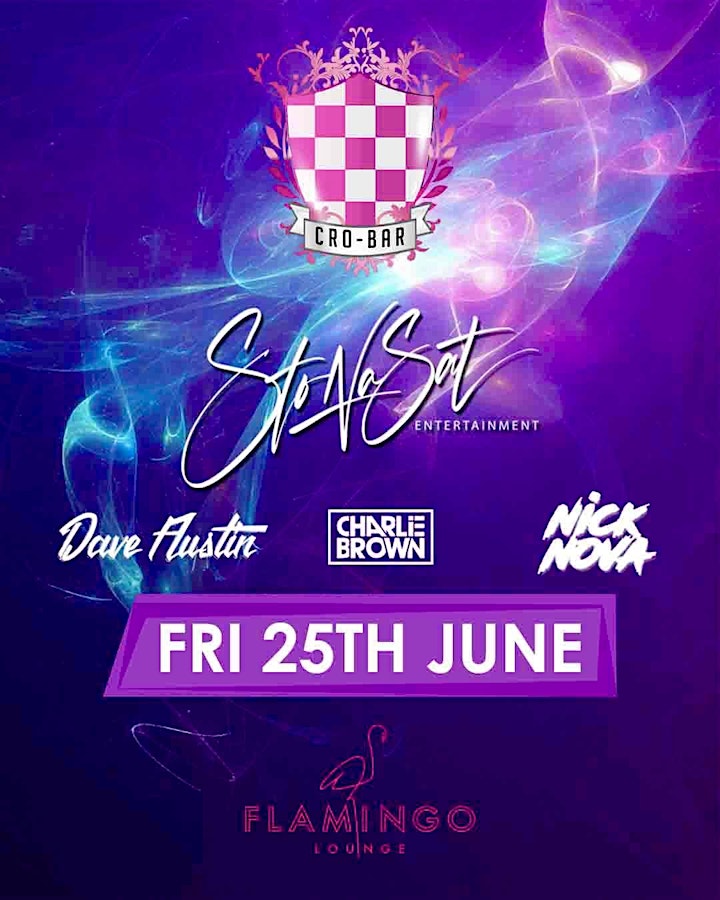 Dave Austin is proud to present Cro-Bar @ the prestigious Flamingo Lounge once more with a party already shaping up to be another massive event. With the easing of restrictions and increase in venue capacity, this will be 2 months since the last time we met and celebrated together on dry land with a full house at Flamingo and not to forget those 2 SOLD OUT Harbour Cruises. Flamingo Lounge plays host to the event kicking off at 9pm. Enjoy entertainment with Sto Na Sat playing all the best Croatian music on the main Terrace along with DJs Dave Austin and Nick Nova and special guest Charlie Brown. Do you hate waiting at the bar for drinks? Then contact us for VIP Booths as they are selling fast and may or may sell out quick at time of this publication so contact us on DM or 0422123210 or shoot us a text message with your name and number and we will contact you.
This event will be run according to current and changing covid 19 restrictions and we ask all to follow the rules act accordingly.